After ajith, Sivakarthikeyan also neglected him..!?

After ajith, Sivakarthikeyan also neglected Vikki, and his wife lost patience and took a drastic decision. Enraged by Sivakarthikeyan and Ajith's rejection, the wife has taken a drastic decision to end all of them. This has created a lot of excitement in Kollywood. After ajith dropped director vignesh shivan from AK 62, he wondered who would be the hero of his next story.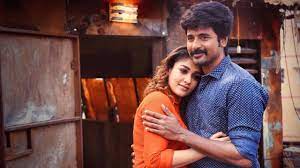 Later it was decided to cast pradeep Ranganathan in this story. pradeep Ranganathan took vignesh shivan to AGS after Lyca said no to this story. Their story is good. But pradeep Ranganathan has been told that such a big budget cannot be made. But they have said that they are ready if Sivakarthikeyan acts in this story.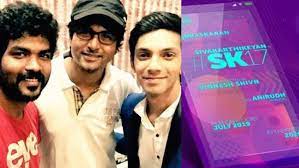 Sivakarthikeyan said no to him. As Anirudh is composing the music for this film, vignesh shivan even talked to Sivakarthikeyan into keeping him. But since ajith has neglected this story, it would be wrong to select this story. It will be big trouble, so he will not even look back at that side.After hearing all this, the lady superstar Nayanthara has decided to cast her in the lead role with pradeep Ranganathan for the film. This news is currently trending on social media. Not only that, Sivakarthikeyan's biggest loss is that he doesn't have a good team of Anirudh-Vignesh Sivan-Nayanthara. Nayan has decided to act with pradeep Ranganathan, who has a ten-year age difference, as an end for all of them.
మరింత సమాచారం తెలుసుకోండి: