Vatsal Sheth-Ishita Dutta revealed her pregnancy for the first time, said- 'We were not ready
Soon-to-be parents, popular couple Vatsal Seth and ishita Dutta have opened up about their pregnancy for the first time.
One of the cutest couples in the tv world, Vatsal Sheth, and his lovely wife ishita Dutta is on cloud nine these days. After months of speculations and rumors, the couple is excited to finally be parents. Now both have spoken openly about this for the first time. 
Vatsal Seth-Ishita Dutta opens up on pregnancy jitters 
Let us tell you that both of them got married in the year 2017 and now they have decided to add a cute little member to their happy life. In an interview with 'The Times of India', parents-to-be Vatsal and ishita opened up about their upcoming journey. Revealing that the couple is excited as well as nervous about their new journey after five years of marital bliss, mother-to-be ishita said, "We are very excited as well as nervous, but we Looking forward to it. Every day is a new day. The body is going through a different experience."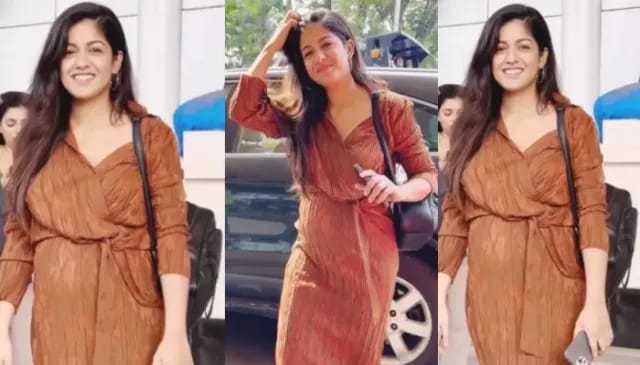 Vatsal Seth talks about not having a baby for five years
As the couple is extremely excited about their new beginning. Father-to-be Vatsal shared how having a child only after it was professionally arranged like their marriage was not a thought-out decision for him as he believed in being normal and going with the times. In her words, "We have been married for five years, but we had not decided to have children after we had settled down in our careers. Just like getting married is a big deal, similarly having a child is another milestone. Welcoming a baby boy will be the beginning of a beautiful new chapter in our lives."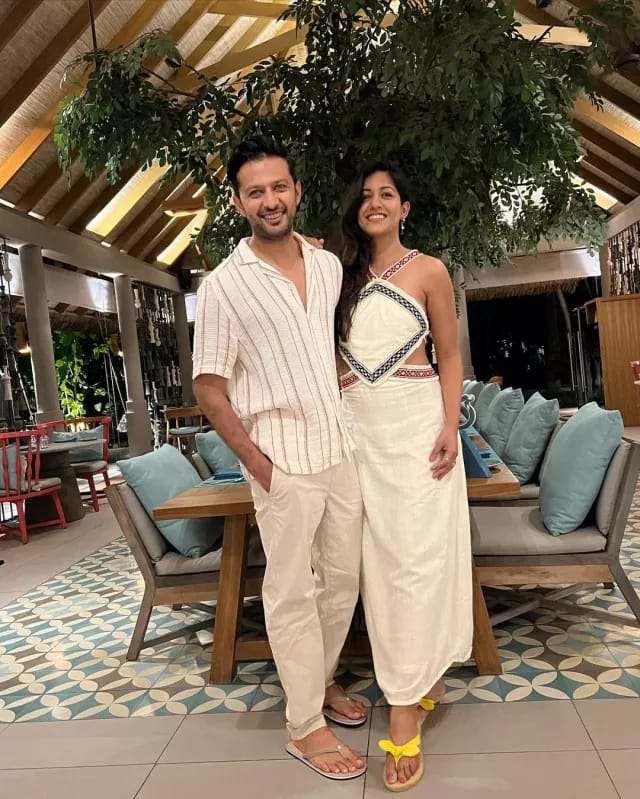 Ishita Dutta reveals how she gave the 'good news' to her husband. Moving ahead in the interview, ishita Dutta also revealed the special moment when she broke the news of her pregnancy to Vatsal. Revealing how she couldn't wait to break the good news to him and wasted no time in making any grand preparations for the same, the actress said, "I got to know about it in the morning and I was waiting for Vatsal to come home Was getting it done. Initially, I wanted to plan something big and share the good news with him, but then I couldn't wait and told him as soon as I reached home."
Vatsal gets worried for his wife ishita, the actress revealed
Another essential aspect to take care of during pregnancy is good health and fitness. beautiful actress ishita has also taken proper measures to keep herself healthy during her pregnancy. As the actress is in her second trimester, she revealed how her loving husband Vatsal is constantly taking care of her health and keeps a tab on what she eats. In her words, "Vatsal is very fit and takes care of what she eats and doesn't let me eat too many sweets, but now he lets me eat whatever I like. He fulfills my demands promptly. We will soon think of some names for the kids.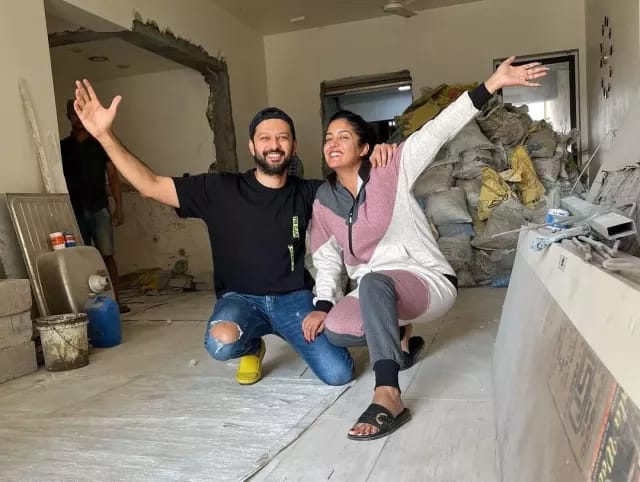 Ishita wants to continue working during her pregnancy 
Ishita Dutta is a complete professional when it comes to work commitments and even now that the actress is pregnant, she doesn't want to leave work. At the end of the interview, ishita spoke about her desire to continue working even during her pregnancy, saying, "As long as the producers are okay with my pregnancy, I will continue to shoot. I want to continue working post-pregnancy. Of course, when the baby arrives, a lot will change and life will take a new direction, but I would like to settle down and start working after a few months. Vatsal and I love making reels, so yes, social media will be another important thing to explore."
మరింత సమాచారం తెలుసుకోండి: