Recently, rakul preet singh appeared ethereally on social media, mesmerizing everyone with her alluring beauty. She seamlessly changed into a living piece of art while wearing a mesmerizing white bodycon dress from the renowned worldwide brand Genny.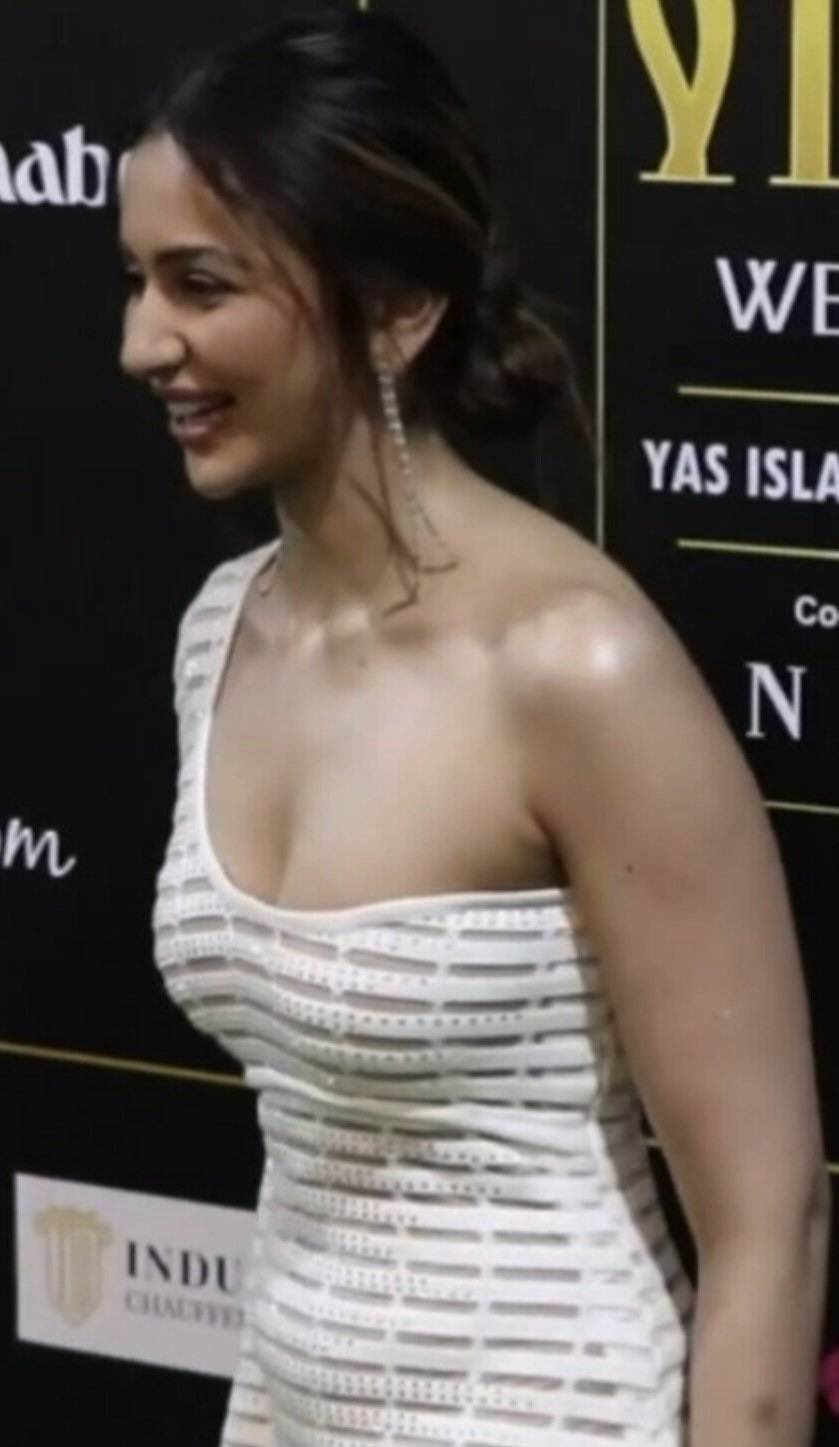 The exquisite white gown, a work of art in its own right, enveloped her lean shape with a graceful elegance, highlighting her amazing physique. Its elegantly draped semi-sheer fabric gave it a magical touch. She was endowed with attractiveness and confidence that was just bewitching thanks to the tantalizingly low neckline. Her stunning attractiveness was enhanced by the dress' beautiful off-shoulder cascade on one shoulder.
Rakul decked herself with white danglers that were practically glittering, which went well with her exquisite outfit. Their brilliant brilliance cast a palpable aura about them that was mirrored by the ethereal light that radiated from her very existence. Her delicately smoky eyes shed a somewhat enigmatic spell, adding to her mesmerizing face, a painting of pure craftsmanship. 
Her eyes' inherent beauty and depth were emphasized by the expertly crafted eyebrows, which framed them like delicate brushstrokes. Her skin had a dewy base of makeup, which gave it a dazzling sheen and seemed to be the perfect complement to the way she looked. Her lips, which were painted a soft brown hue, had a casual grace.


మరింత సమాచారం తెలుసుకోండి: