Actor did what he was told like a puppy..!?

If you want to act in cinema and get acceptance from the people, it is important to have a director with a good story. Even though there are many directors in that way, only a few directors can make huge films and accumulate records. director Mani Ratnam is in the first place. His films are grand and yet also films with a realistic story. So all the stars in the cinema will be waiting for the performance of his film. That's how this hero also had a huge desire. He is none other than playback singer Yesudas's son Vijay Yesudas. Although he was a singer, his interest was in acting. For that, he started acting in some films. He gained fame by playing the villain in the tamil film Maari starring Dhanush.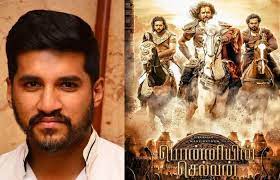 But after that, he did not get any big opportunities. Then somehow he stumbled and played the hero in two films. But the source of those pictures is not known. Later, he went on to act in malayalam films saying that he could not win in tamil films.It is in this situation that director Mani Ratnam's assistant director Ponniyin Selvan called Vijay Yesudas to play a scene. Immediately, he and Maniratnam said that if the film is done, we will definitely get a good name. Then they ask him to shave and remove his beard. But he said that he shaving head and told him to leave only the beard.

After that, Maniratnam, who saw this, agreed, and then they kept him as if the boat was being fixed, took a picture, and sent him away. After that, they called again and asked to drive the horse, and that too Vijay Yesudas did. He took everything he said like a puppy and in the end, he was left with only shame. Because none of the scenes he acted in appeared in the film. He is very upset that he called and made him ugly.

మరింత సమాచారం తెలుసుకోండి: