Sonal Chauhan is currently enjoying the splendour of the maldives while entertaining her fans with an amazing bikini fiesta that has captivated her fans. Her maldives adventure has been nothing short of spectacular, as she consistently provides her audience with a visual feast of breathtaking bikini beach photos while enjoying the island's pleasures like sipping cool drinks, playing in the waves, and taking leisurely swims.

Today, Sonal revealed herself in a gorgeous black bikini outfit, accessorised with a vibrant green cap that exploded with vivid colour and a subtle sand shell necklace. She exuded an air of pure elegance as she did so. She painted a picture of unrivalled beauty and calm while perched on a hammock against the background of the tranquil seashore. She effortlessly formed positions that highlighted her lovely body as her bare feet were planted in the smooth sand.

Each of Sonal's posts from her trip to the maldives is proof of her natural talent to capture the spirit of paradise and share it with her devoted audience. Her followers, who eagerly await each new update in this riveting part of her trip, describe her magnetic presence and the lovely island backdrop as genuinely mesmerising.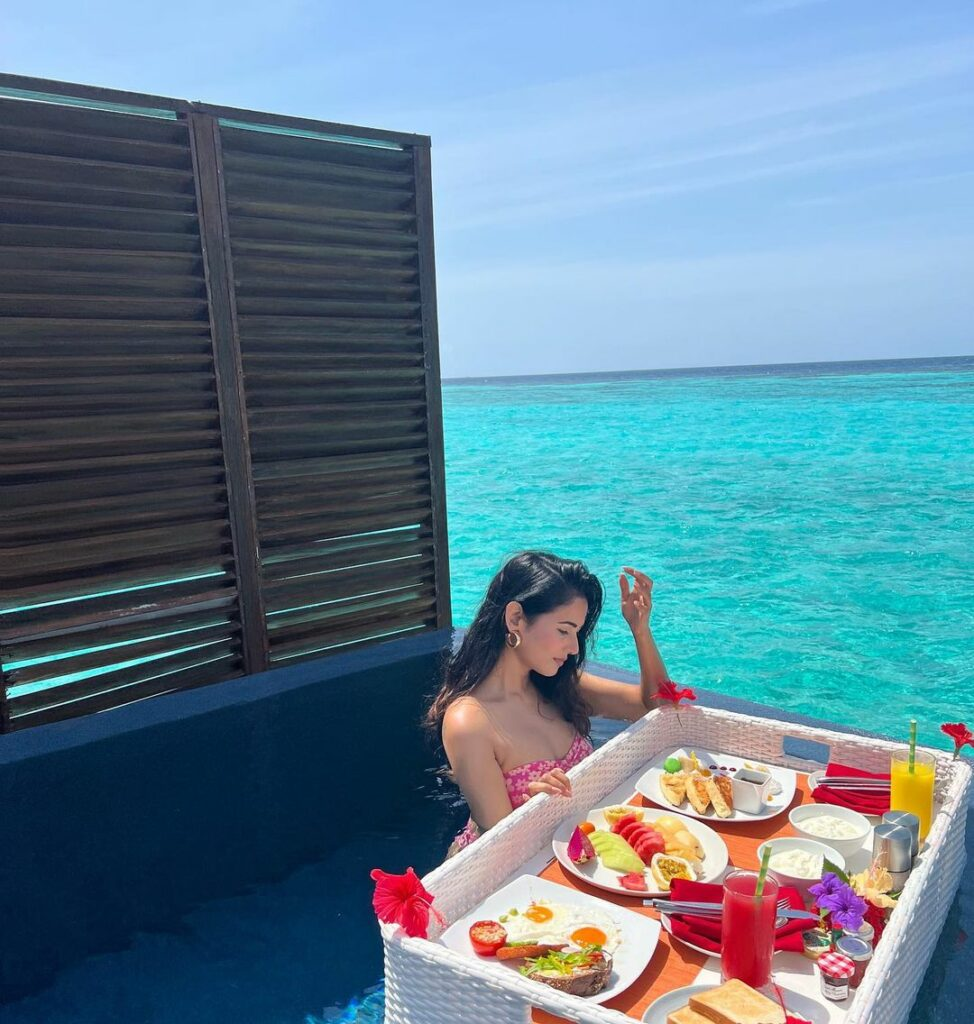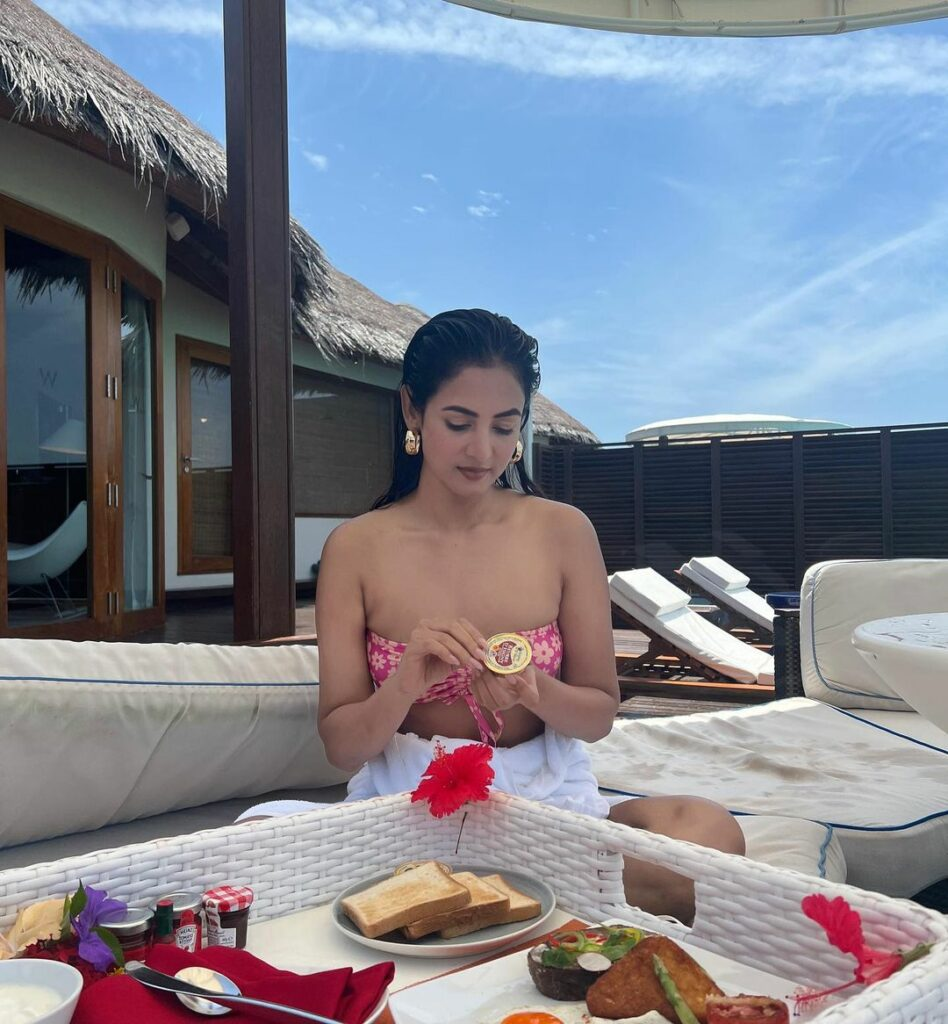 మరింత సమాచారం తెలుసుకోండి: