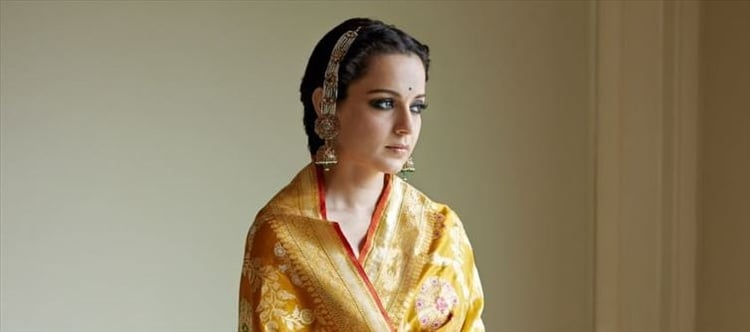 kangana ranaut recently opened up about her views on the ongoing india vs Bharat debate. The actress, who has been advocating the name 'Bharat' right from the start, recently said that it is only a choice.
In an interview with Times Now, kangana revealed that she used to wear shorts and such Western dresses in an attempt to avoid looking Indian. "I wanted to look anything but Indian.
That was because our country was perceived as a poor nation then. Now, I am proud of my culture and now, I feel like wearing saris. So, when you realise the importance of your own culture, you have the option of embracing it. Our country is going towards a higher conscience, where the citizens may choose to be who they want to be. No one needs to impose these on you."

Elaborating further, she added, "I now feel better saying Bharat but there are times when I say india, when slip of tongue happens. I do not hate it, nor do I abhor it. That, too, is our past." The actress even went on to say that she is not a politically aware person and added that she doesn't even watch news.
Earlier, kangana had shared her old interview with a news portal from two years ago where she had predicted India's name change. In her recent post, she shared a detailed history of the names over the years. She wrote, "What is there to love in this name? First of all they couldn't pronounce 'Sindhu' toh usko bigad ke ' Indus' kar diya. Phir kabhi Hindos kabhi Indos kuch bhi gol mol karke india bana diya. (They turned sindhu into Indus. Then Hindos became Indos) From the time of Mahabharata, all the kingdoms who participated in the Great war of Kurukshetra came under one continent called Bharat so why were they calling us Indu Sindu??
మరింత సమాచారం తెలుసుకోండి: