One of the most sought-after actresses in South indian cinema is rashmika Mandanna. She has attempted to act in bollywood films as well, although with little success. Cut to the present, where rashmika mandanna and bollywood superstar actress Shraddha Kapoor may be seen in a popular video on social media. There's a catch in this footage from last night's spectacular gathering in Mumbai.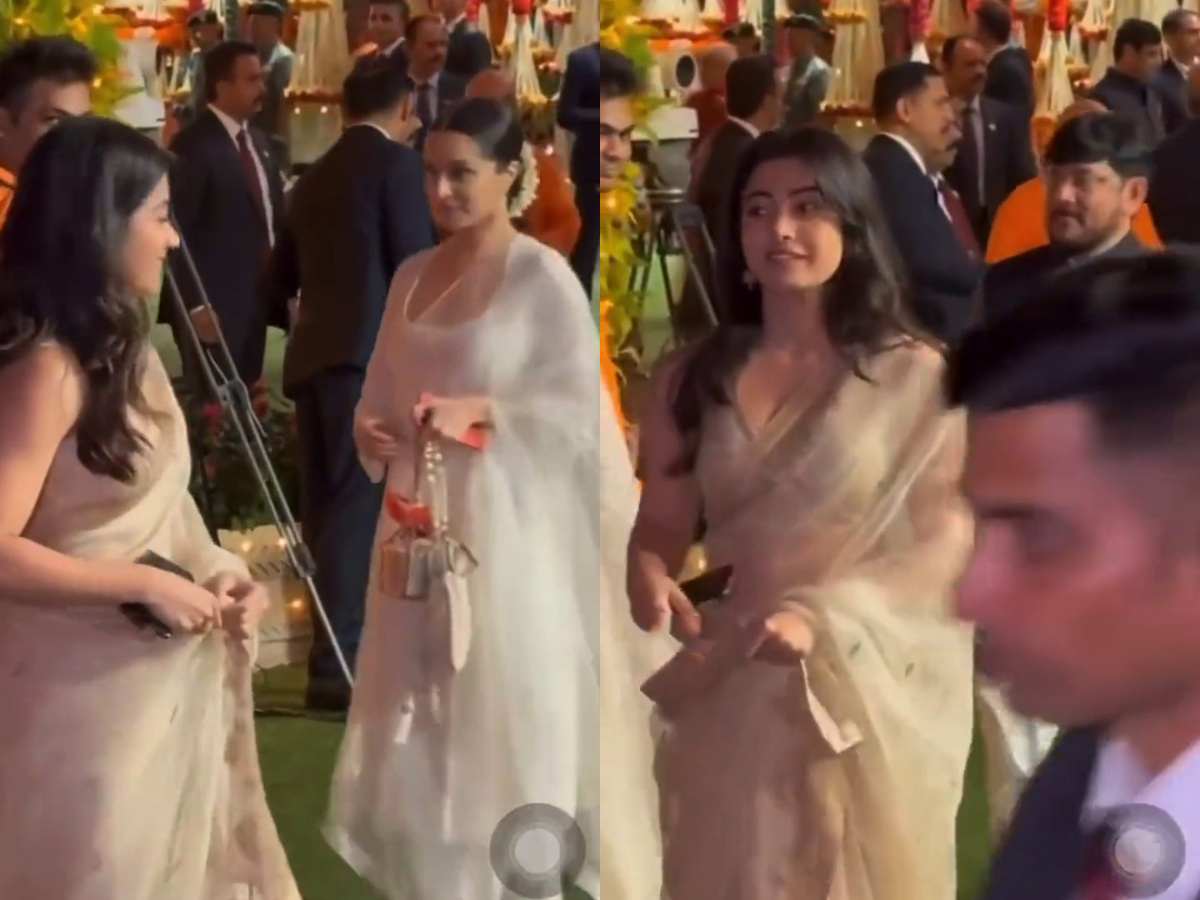 Shraddha can be seen in the video giving rashmika the side-eye and then leaving without saying hello. Shraddha doesn't make the time to greet rashmika even though she seems prepared. A few online users are now claiming that Shraddha, like the other bollywood celebrities, may be envious of South actors—in this case, Rashmika—who are succeeding in pan-Indian movies. They are calling the former people names and claiming that Shraddha had an unnecessary attitude in front of Rashmika.
But there's too much here to ponder in such a short time. It's understandable that Shraddha might not have recognised rashmika given how crowded the event was. Without having all the information, it is improper to criticize her for acting similarly. watch out this space for more updates in this regard.



మరింత సమాచారం తెలుసుకోండి: