On thursday, the Habeeb nagar and nampally polices detained a renowned chronic home burglar who was reportedly connected to a temple theft case. The police have stopped an instance of a local communal disturbance by promptly arresting the suspect. sunil Chawan, a resident of Umla Naik Thanda, Vikarabad, stole Rs 36,150 and silver jewellery weighing 70 gms from the temple's hundi. He also broke the lock of the temple.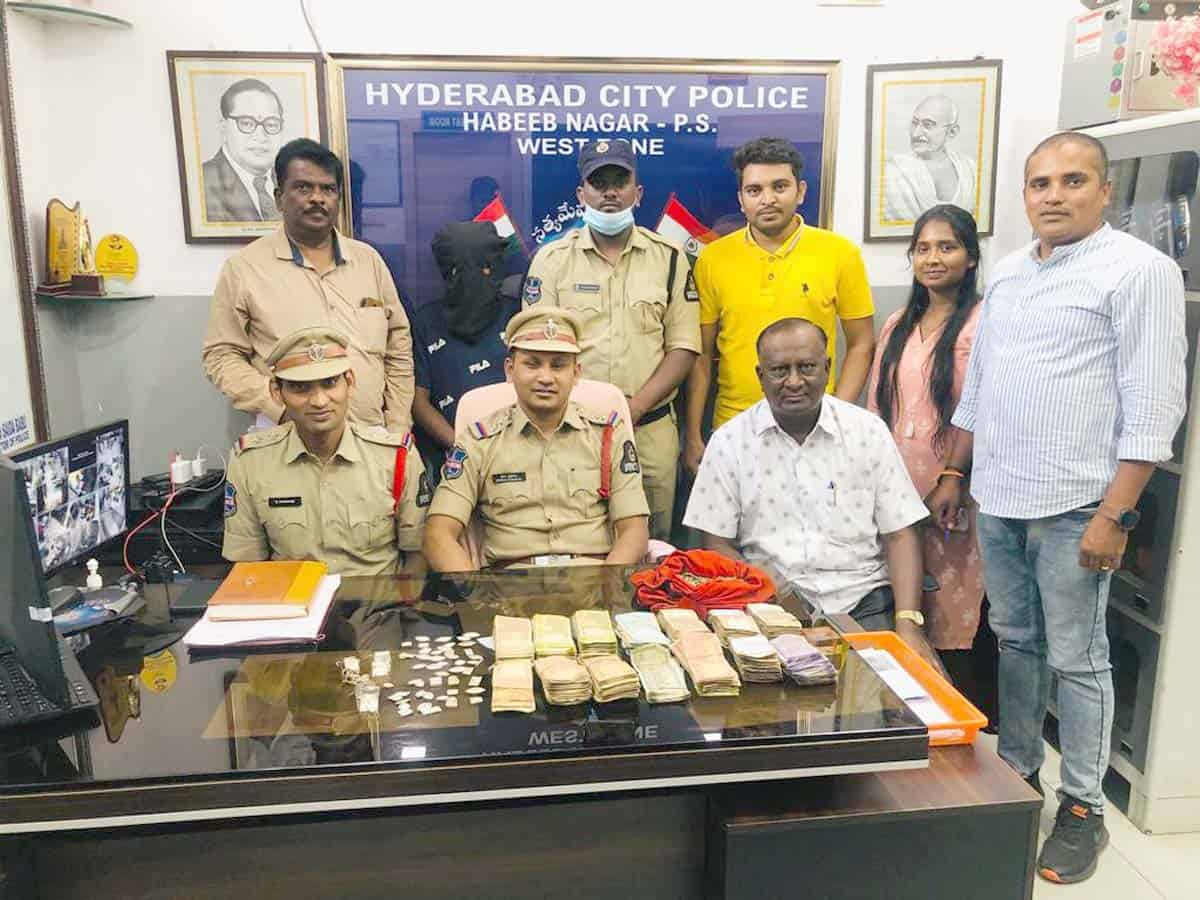 After receiving information, the Habeeb nagar and nampally police sprung into action, identified the guilty guy using CCTV video, and arrested him within an hour of the incident. Saida Babu Inspector Habeeb nagar police station stated, "With the prompt response of attentive employees, we could identify the crime in very little time and prevented a communal incident in the region.

Sunil Chawan, 35, of Umla Naik Thanda in Vikarabad was named as the defendant. According to the police, they got a dial 100 call on thursday at 6:30 am regarding the theft of money from a hundi and damage to a Matha idol at the Kattamaisamma temple, D Class, in Habeeb Nagar. Inspector Saida Babu and his team responded to the call, travelled to the scene, checked the CCTV video from the temple, and identified sunil Chawan as the suspect. According to authorities, the accused was captured within an hour when the neighbouring nampally police station received the accused's CCTV footage. A case was filed by the police under section 457,380 IPC.






మరింత సమాచారం తెలుసుకోండి: