Sharmila got the hype to appear in the national media as well. Yesterday's protests got enough mileage with the arrests. The media, who have ignored it for years, are now giving priority to Sharmila. Politicians started cursing. trs is doing the counter attack. But people don't understand what angle they are looking at Sharmila. And the pink army came out with criticism against them. YS sharmila hits on whoever she thinks is strong.
 TRS is doing the politics of putting sharmila on defense by criticizing how much ysr has betrayed telangana against sharmila who wants to bring the rule of Rajanna Rajyam YSR. trs is uniting the Sharmis who started the Andhra movement against ysr and has blocked telangana every step of the way. sharmila, who recently met governor Tamilisai, complained about the telangana government. They are talking about the Andhra people. Isn't KTR's wife Andhra? If he doesn't respect his wife, he should respect me too. I studied here. I got married here. I gave birth to a child here. My past is here, my future is here' he said. With this, trs gave a counter to the words criticizing him as Andhra.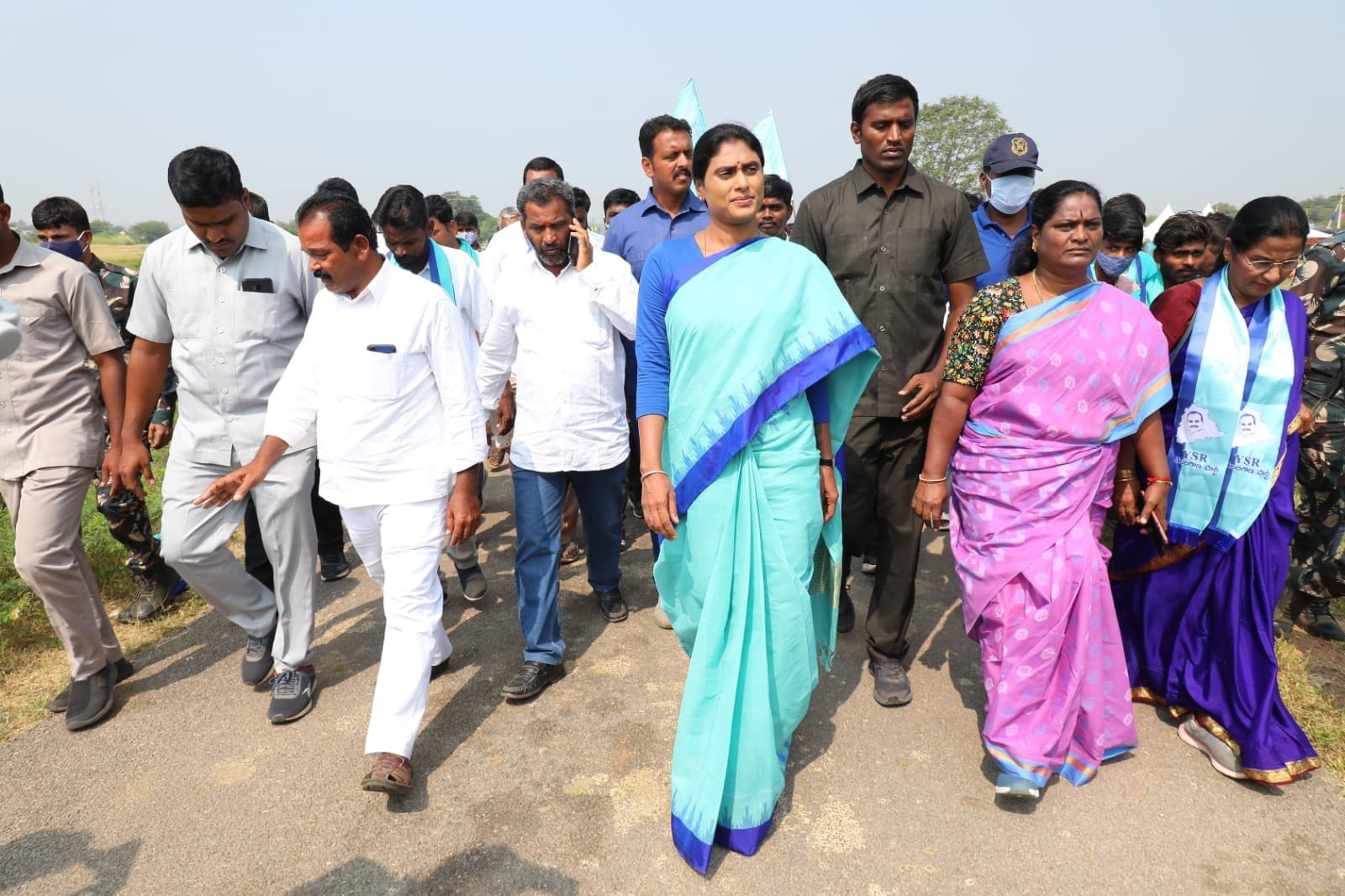 Sharmila's party in telangana is doing so much and people are not paying attention. people are watching all this as a drama. There is an argument among people that whatever sharmila does. jagan also did this in the past. He won there because he had the strength of the party organizationally. Leaders who follow sharmila here. The party has no strength at all. Is kcr behind Sharmila's Yagi? Is there a BJP? There are also suspicions that. That's why everyone has clouds of suspicion.
మరింత సమాచారం తెలుసుకోండి: