Hyderabad's road network is about to receive another boost as work on the creation of nine model corridors, which will cost Rs 27.94 crore, is progressing quickly. Additionally, it is anticipated that work on five more model corridors will shortly start. The hyderabad municipal corporation-Latest Updates, Photos, Videos are a click away, CLICK NOW'>greater hyderabad municipal corporation (GHMC) planned 16 model corridor development projects in 2022–2023 at a cost of Rs 52.72 crore and a length of 19.54 km. These 16 works include the model corridors that are currently being developed as well as those that should begin soon.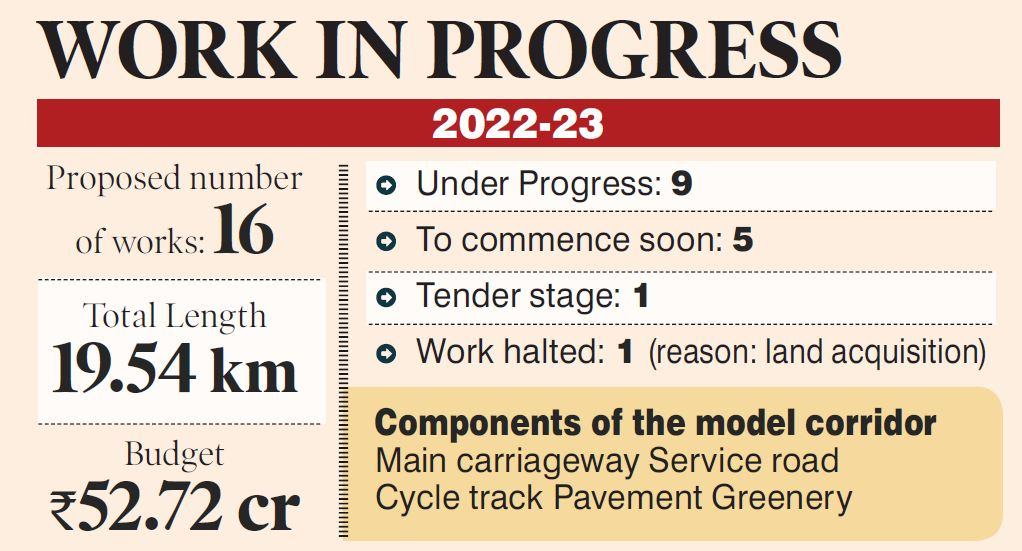 One senior ghmc official stated, "Of the 16 proposed improvements, only one work has been halted owing to land acquisition issue. Some of the highways that will develop into model corridors include Rethibowli Junction to Nanal nagar Junction, bandlaguda Main Road to Aramghar, and Nanakramguda Junction to Gachibowli through IT Heights Road.

In contrast to the city's conventional roadways, the model corridors will include a six-meter service road next to the main carriageway that will be curb-delineated and a three-lane main carriageway that will be built next to the central median. The model corridor will also feature a 1.8-meter bicycle track that will rise up next to the service road and another kerb will separate the bicycles from the vehicles on the service road in addition to these roadways.

The model corridor has pavement and vegetation to accommodate cycling and car users. According to ghmc authorities, the model corridors would feature distinctive stormwater drain infrastructure, setting them apart from other city roads. "During rains, the stormwater drainage infrastructure will ensure that the water quickly drains out, increasing the longevity of the road," claimed a ghmc official.





మరింత సమాచారం తెలుసుకోండి: