P chidambaram mocks the BJP-JDS coalition...?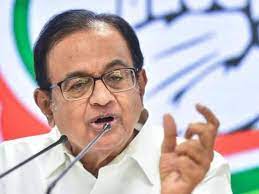 P chidambaram, a former Union minister and prominent member of the congress, has responded to the Janata Dal (Secular) and bjp alliance ahead of the 2019 lok sabha elections. On friday, congress stated regarding this coalition, "JDS is the B-team of bjp in Karnataka." The national democratic alliance (NDA) will be strengthened by this alliance, according to the bjp, which also claimed that it will increase its chances of winning the lok sabha elections.
The formal announcement of the alliance was made on Friday
JDS made a formal announcement of joining the national democratic alliance (NDA) on friday (22 september 2023). The BJP-JDS coalition, according to karnataka Housing and Minority Welfare minister BZ Zameer ahmed Khan, has demonstrated that the congress is the only secular party in the nation. The state's citizens are crystal clear about this alliance's lack of ideology. He said that the alliance between bjp and JDS will be largely beneficial for the congress party in the upcoming 2024 lok sabha elections.
JDS received this suggestion from Congress. The congress leader criticised the bjp of being the most divisive party in independent India's history, and he added that since the JDS has now allied itself with the latter, the term "secular" should be dropped from the party's name.
మరింత సమాచారం తెలుసుకోండి: