Lyca on target after breaking deal with karan johar, this is the whole story behind the silver screen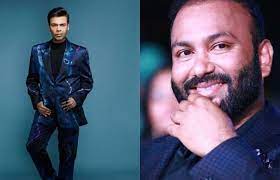 The Enforcement Directorate's raids on tuesday on Lyca Productions, a Hindustani film company owned by UK-based billionaire businessman Aliraja Subhashkaran, a native of sri lanka, is the result of intelligence gathered about the company over the past two years. lyca productions had announced to make 10 hindi films with 10 celebrities of hindi cinema on the birthday of their company owner on march 2 last year. lyca productions had tried to invest in karan Johar's company dharma productions after the deal with Star Studios broke and this company has been on the radar of the Enforcement Directorate since the deal broke.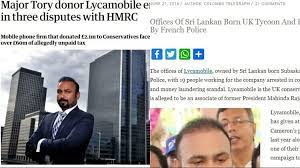 Allegations of hawala abroadLyca, the owner of sri lanka Premier League cricket team Jaffna Kings and coimbatore team Lyca Kovai Kings in tamil Nadu Premier cricket League, has its core business in Europe. Lyca Mobiles is considered to be the biggest telecom company there, but there has been a lot of scrutiny regarding the economic activities of the company. The company has been accused of transferring money through hawala business there as well and now due to these allegations, the company's offices were raided at different places in the country on Tuesday.


  Rajinikanth became the biggest face
Aliraja Subhashkaran first took the support of tamil cinema superstar Rajinikanth for his entry into cinema. His film '2.0' has been the costliest film of its time. Prior to this, Lyca had made nine films in the South with different stars, but the people of other states of the country heard the name of Lyca company for the first time only five years ago at the time of the film '2.0', when Akshay Kumar, the shining star of hindi cinema, Accepted the role of the villain in this film.

Announcement of 10 hindi films
Aliraja Subhashkaran's entry in hindi cinema was announced with a bang on his birthday, march 2, 2021. lyca productions and producer Mahavir Jain announced to make films with 10 stalwarts of hindi cinema on that day. These 10 people included Aanand L. Rai, Akshay Kumar, ashwini Iyer Tiwari and Nitesh Tiwari, Dinesh Vijan, karan johar, Mani Ratnam, Rajkumar Hirani, Sanjay Leela Bhansali, shankar and Sooraj Barjatya. Mahaveer was the co-producer of Sooraj Barjatya's previous film Unchai. Lyca's money was invested in Akshay Kumar's film 'Ram Setu'. lyca productions is also the producer of both the films in Mani Ratnam's 'Ponniyan Selvan' series.

When the deal was broken regarding 'Takht'
During the making of karan Johar's film 'Brahmastra', when Disney bought the foreign film company Star Studios and during the company's internal financial investigation, many flaws were found in the agreements with hindi filmmakers, the company fired all its executives. Gave. As a result of this, Disney refused to invest money in karan Johar's ambitious film 'Takht'. It was discussed that lyca productions had shown interest in investing money in the film 'Takht' in those days, but when karan johar came to know about the fingers raised on Lyca's foreign business, he stopped these talks and joined hands with Studio 18. Yes, during this time producer Boney Kapoor needed money for his daughter Janhvi Kapoor's film 'Goodluck Jerry' and lyca productions helped him financially.

four films still under production
The financial condition of Lyca Productions, the film production company of London-based mobile company Lyca, has been shaky for a long time. The company had announced a sequel to Kamal Haasan's 1996 release indian with director Shankar. This film has not been completed yet. The shooting of Lyca Productions' Rajinikanth starrer 'Laal Salaam' has also been done in mumbai last week. Apart from this, two more films of the company are under production 'Mission Chapter 1' with Arun Vijay, amy jackson and 'Vidya Muyarchi' with actor ajith Kumar.

మరింత సమాచారం తెలుసుకోండి: