Samantha Ruth Prabhu, who is preparing to come in front of the audience with Sakunthalam, seems to have decided to promote this movie in full range. As part of that, her interview with suma is now going viral on social media. samantha is seen in a white saree during the interview with Suma.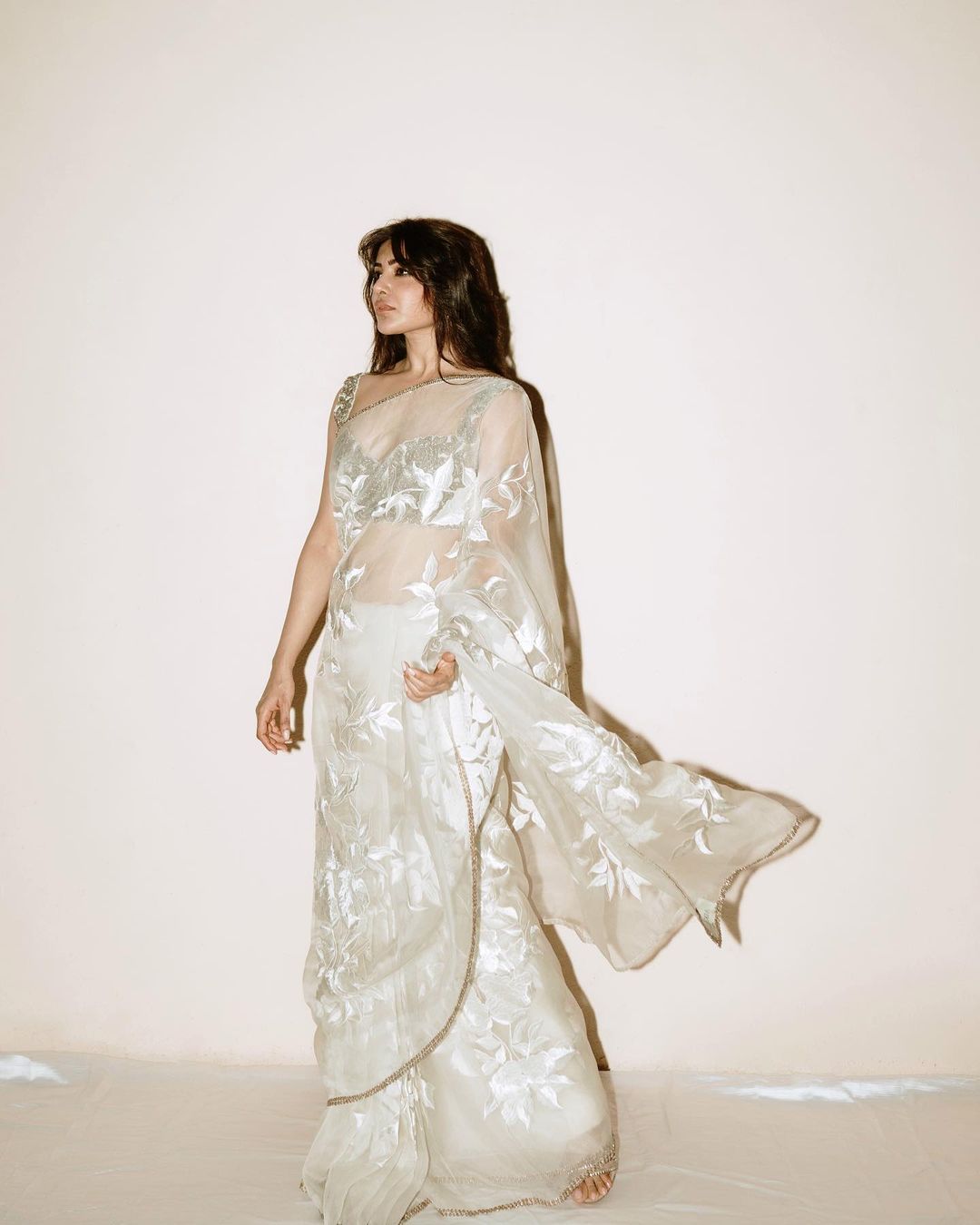 But even though the saree is fine, the blouse worn for that saree is now a topic of discussion. In that blouse, samantha showed full cleavage. But in some of the photos she shared, she poses in such a way that it is doubtful whether the entire abdomen is visible. But it must be said that the photographer acted very smartly and took the pictures.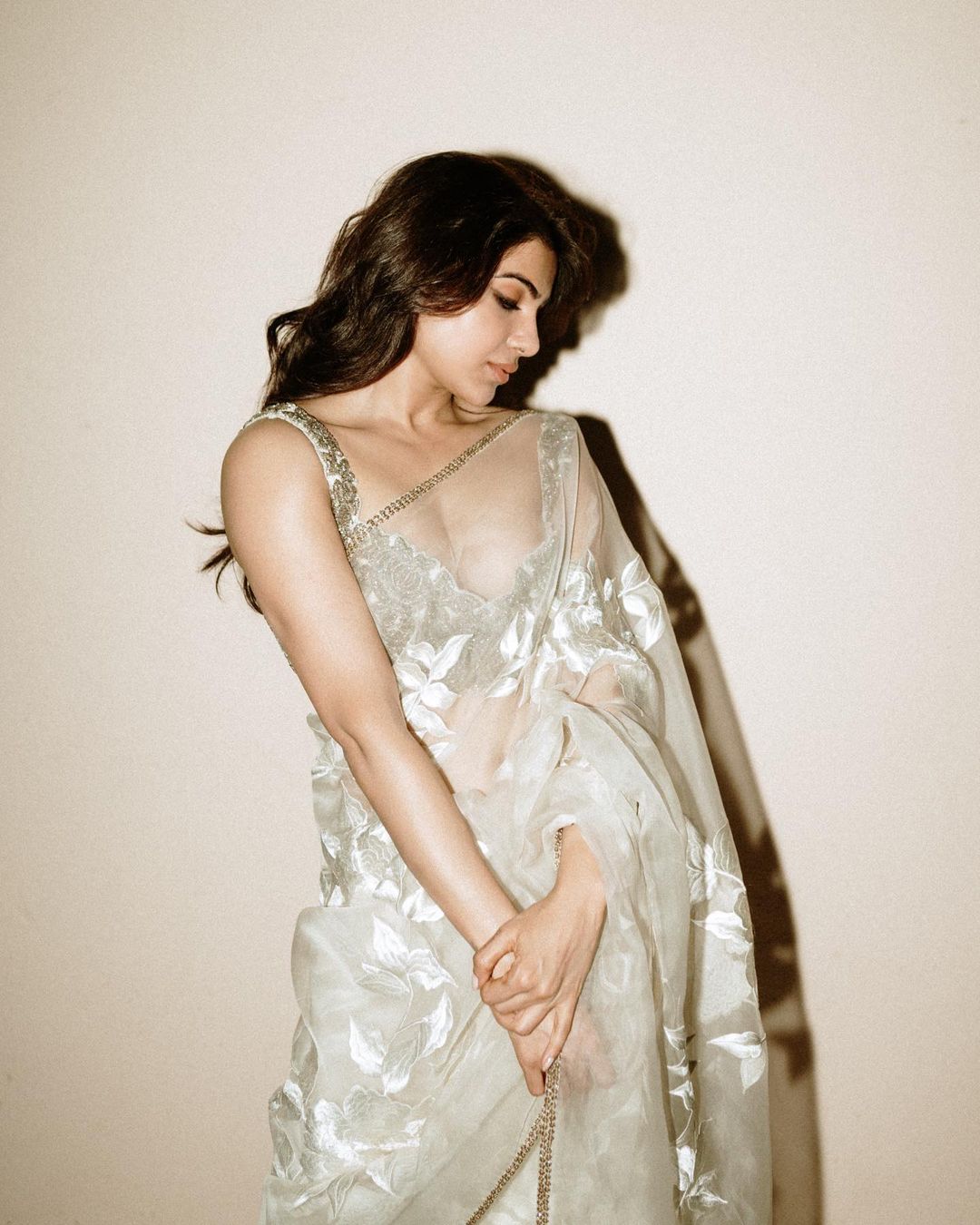 Samantha has taken photos to make her look like she is not dry. In this interview, samantha also talked about her disease. She said that she wants to slowly recover from myositis. During the dubbing of the film, Yashoda said that she felt very weak in the first days of the diagnosis, but her health has completely recovered.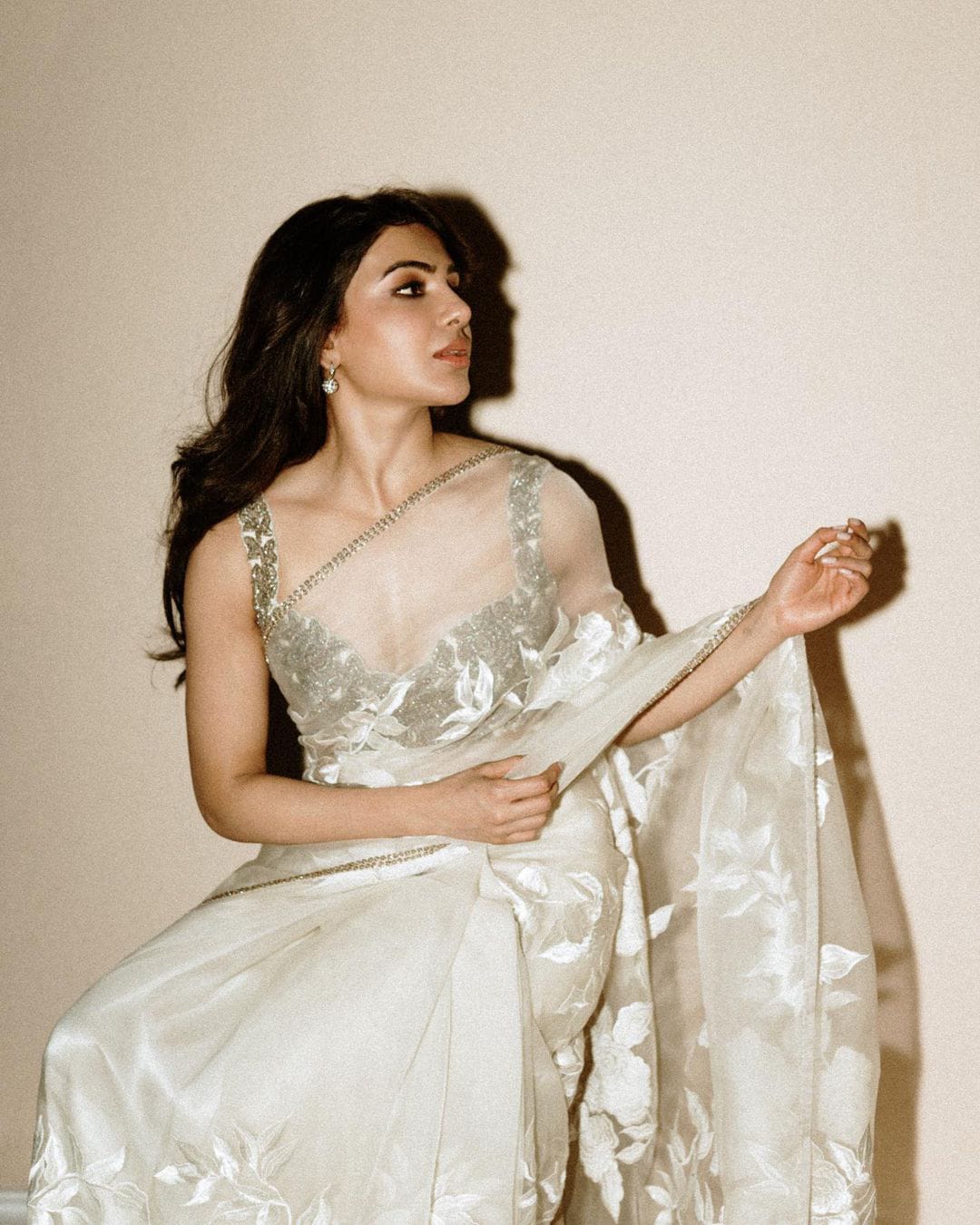 Then she said that she participated in promotions even in such an illness, but she did not have the patience to give interviews and had to swallow many medicines and give interviews. She said that he is brave that she has recovered from the disease for now. The movie in this section is releasing worldwide on april 14 in five languages. The movie will be released simultaneously in Telugu, Tamil, Kannada, Malayalam, hindi languages.
మరింత సమాచారం తెలుసుకోండి: