Woman was eating food wearing hijab, zaira wasim got angry seeing trolling, has left bollywood for religion
Zaira Wasim was in news for leaving showbiz for religion. At the same time, now one of his posts is going viral on social media.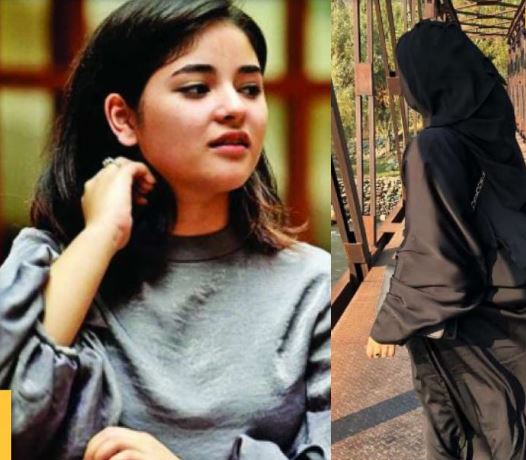 Actress zaira wasim did a great job in her short bollywood career and gave more than one film. One day suddenly she announced on social media that she has decided to leave showbiz for religion. His decision surprised many and broke the hearts of fans. However, after leaving films, Zaira remains very active on social media and remains in headlines for her posts. Recently, Zaira got angry on those who made fun of a hijab woman. There is a lot of talk on social media about his latest twitter post.


Actually, Zaira recently saw a picture going viral, in which food is placed in a plate in front of a hijab-clad woman and she is trying hard to eat a morsel from inside the hijab. While sharing this photo, a user commented and wrote- 'Can this be a human's choice?'. Zaira got very angry on this. Re-tweeting this post, he gave a befitting reply to this user. In response, he has clarified why it is wrong to comment on someone's choice. See here this tweet of Zaira going viral-

He wrote in this tweet- 'I have recently attended a wedding and I ate the same food there. This is completely my choice. While many people around me repeatedly told me to remove the mask. I did not do so. He further wrote- 'We do not do this for people like you. Learn to accept it'. A lot of talk is happening on social media regarding this angry post of Zaira. Many people have supported him, while many are seen starting a debate on this.

మరింత సమాచారం తెలుసుకోండి: