IT job Layoffs: SAP will also remove 3,000 employees...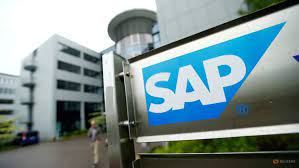 The slowdown in the IT sector has increased unemployment. microsoft has already announced mass layoffs. Meanwhile, German software giant SAP said on thursday that it plans to cut 3,000 jobs this year. The company has accepted that due to the decline in the global sector in the IT sector, layoffs are being done.
Explain about the Waldorf-based group that it provides traditional software and cloud-based computing services. The company said that it has made this special plan only to "strengthen its core business" and improve quality. Disclosing the full-year results for 2022, it has been said that this directly affects 2.5 per cent of the employees.
With almost 120,000 people worldwide, SAP expects to eliminate about 3,000 positions. Additionally, SAP declared that it would consider selling Qualtrix, a company that develops software for online market research. 
SAP will be able to concentrate more on its core cloud business as a result. The action comes after massive tech companies Meta, Amazon, Google, ibm, and microsoft announced layoffs.
SAP said that its job loss would result in a loss of 250 to 300 million euros to the company mainly in the first quarter of 2023. SAP said the restructuring is expected to generate annual savings of 300-350 million euros from 2024, which will help boost investment in strategic growth areas.
Recently microsoft has announced to lay off 10,000 of its employees. The great thing is that even today, the giant tech company ibm had announced the removal of 3900 employees, which has become the cause of all-around troubles for the IT sector.
మరింత సమాచారం తెలుసుకోండి: