Budget 2023: From cylinder to credit card price hike..!?

Budget 2023: Finance minister Nirmala Sitharaman will present the Union Budget for the year 2023-2024 in parliament today (February 1). Many people have different expectations from this budget presentation. The central government is poised to overshoot its appropriations in FY 2023. While many people are eagerly waiting with many expectations, the government is going to make some important changes in this budget, we will see about those changes below.

Credit Card:

Beginning february 1, credit cards will no longer earn rewards points for rental payments, and a one percent surcharge will be charged from the second rental transaction of the calendar month. Banks like the bank of Baroda, and hdfc bank have implemented this system.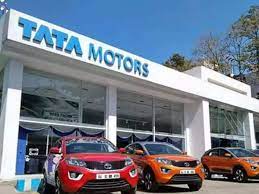 Tata Motors:
Tata Motors announced on friday that it has hiked the prices of its vehicles. Prices have been pushed up due to regulatory changes and an overall increase in input costs. It is to be noted that the company is yet to reveal the exact details of the price hike. The price change depends on the variant and model, and the price increase is expected to be around 1.2 percent.

LPG Cylinder:
LPG cylinder prices are revised monthly for all states and union territories in India. Many are anxiously waiting to know if the price of the cylinder will be increased or decreased after february 1. From february 1, 2023, old vehicles based on petrol engines older than 15 years old and diesel engines older than 10 years old will be confiscated in the noida area. Already, the transport department has canceled the registration of petrol engines over 15 years old and diesel engines over 10 years old on october 1, 2022.

మరింత సమాచారం తెలుసుకోండి: