Vijay & ajith avoid conflict in OTT..!?

An update on the OTT release of Vijay's Varisu and Ajith's Thunivu, which were released in competition with Pongal, has been released. Vijay's Varisu and Ajith's Thunivu were released last month on january 11 on the occasion of Pongal. As both films were released on the same day after 9 years, there was huge anticipation among the fans for both films.
Both films were designed to fulfill that. Especially because the film Thunivu was an action treat and the film Varisu was meant to attract the family audience, both films received a huge response among the fans. In terms of collections, Vijay's film has collected Rs.300 crores. Similarly, Ajith's film collected more than Rs.200 crores and created a record.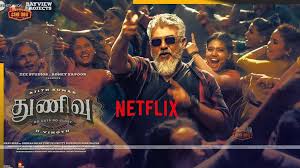 The run of Thunivu and Varisu films which have been dominating the theaters for the last three weeks comes to an end today. Because a total of 7 new movies are releasing in tamil only this week like Michael, Bommai Naayagi, and Run Baby Run, the number of theaters for Thunivu and Varisu films have been reduced. Accordingly, Ajith's Thunivu is the first to be released in OTT. It has been announced that the film will be released on the Netflix OTT platform on february 8.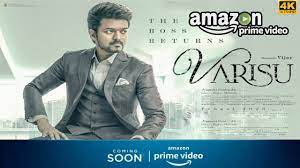 But Vijay's Varisu is releasing on OTT only on february 22. The film is released on the amazon Prime OTT platform on the same day. Varisu is getting a good response in theaters and it is said that the movie is going to be released in late OTT.
మరింత సమాచారం తెలుసుకోండి: