This is the Thalapathy 67 title that no one expected..!?

Social media, which is always buzzing, is even more buzzing today. The main reason for this is the subsequent updates about Thalapathy 67. Many updates about this film directed by lokesh kanagaraj starring Vijay have been coming out for the past few days. In that way, the film's pooja, actors, actresses, and other news increased the expectations of the fans. In this case, the special video that has come out is also stirring social media. The production team has released a video of the boat crew going to kashmir for shooting.

There are many others including Vijay and trisha in it. After this, a promo video about the title of the film will be released today at 5 pm. Officially announcing this yesterday, the film team also released a poster. There was blood splattered all over Vijay's photo. This seems to us to be an indirect reference to the title of the film. In that way, now a word about the title of the film is spreading rapidly in the media. That is, lokesh has chosen the title Kurudhipunal. Many media celebrities are mentioning this on their social media. And this topic is also trending now. There are many reasons behind this.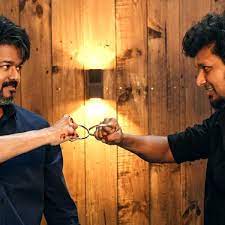 We mean everyone knows how much lokesh is Kamal Haasan's fan. That is why he directed the movie vikram so correctly. In that way, Kuruthipunal is Kamal's favorite film among all the films he has acted in. Released in the year 1995 with Kamal, arjun, Nasser, and others, this movie is being enjoyed by fans to date.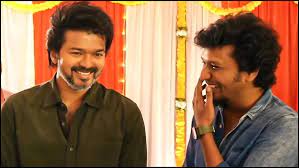 Thalapathy 67 is said to be the second part of such a film. That is why lokesh has chosen arjun for this film. Apart from that, Kamal will be seen in a cameo role in the film. Looking at all this, there is no doubt that lokesh would have chosen the title Kurudhipunal.
మరింత సమాచారం తెలుసుకోండి: