Kid ordered food worth Rs 80000 using dad's phone..!?

  Nowadays, children are very fond of smartphones. Toddlers ask their parents for their phones to watch videos and play games on the phone, and it is now normal for parents to easily give them to them. In that way, a father in the US makes it a habit to give his 6-year-old son a cell phone half an hour before he goes to sleep. But one day this habit of his startled him. Instead of playing games on his cell phone, the boy opens a food delivery app and orders a large amount of food from various restaurants. That is, for 1000 USD (about Rs. 82 thousand) the boy has ordered.

The boy, from Chesterfield Township in Metro Detroit, Michigan, ordered food through the food delivery service Grubhub (similar to Swiggy, Zomato) on a saturday night when his mother was away. At this time, his father, Keith Stonehouse, assumed that his son was playing a game on his mobile. Also, the boy has opted for a 25% tip option for every order. It was only when the doorbell rang and one delivery after another arrived that his father realized something was wrong. First came some prawns from a restaurant called Happy. Then the food kept on coming from Leo's eatery including shawarma to chicken pita sandwiches and Leo's ice cream, jumbo shrimp, salads, chili cheese fries, ice cream, grape leaves, rice, and more.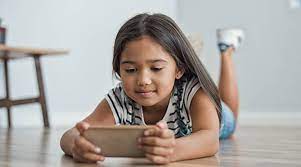 It was like something, a saturday night dream, said Stonehouse, the boy's father. He was putting Mason (the boy) to bed when he saw a car pull up to their house. A big bag of stuff was dropped off and the driver pressed the calling bell. His wife owns a bakery and it was a weekend with lots of weddings. So it was as if someone had come to deliver decorations from her. But it was Leo's from Coney Island. He was at a loss. The calling bell rang again. It continued to beat. car after car kept coming home. For one car to go out, another car was coming in. He looked at his bank account and it kept getting lower, he recounted. After the incident came to light, Grubhub reached out to the Stonehouse family and offered them a $1,000 gift card. Thus, the issue was resolved smoothly.

మరింత సమాచారం తెలుసుకోండి: