Ugadi : history and Importance about the festival!!!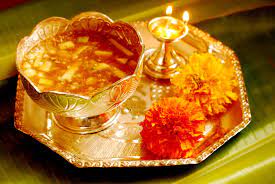 This year, Ugadi occurs on march 22. Learn all about the celebrations, background, and significance of the Hindu festival inside.
Everywhere in the nation, the first day of Chaitra navratri is observed with great fanfare. Chaitra navratri, as per Hindu custom, occurs in the first month of the Chaitra Hindu lunar calender. Chaitra navratri therefore starts on the first day of the Chaitra month, which is also recognized as the Hindu New Year. In different states, this day has unique significance. While maharashtra and goa observe the same day as Gudi Padwa, Telangana, Andhra Pradesh, and karnataka commemorate it as Ugadi. We will learn more about the history, significance, festivities, and precise date of Ugadi in this piece. For complete information, keep reading.
Ugadi Date:
On Wednesday, march 22, the Hindu festival of Ugadi will be celebrated. From march 21 at 10:52 p.m. to march 22 at 8:20 p.m., the Pratipada Tithi is in effect.
Ugadi history and Importance:
Andhra Pradesh, Telangana, and karnataka observe Ugadi or Yugadi as the start of the New Year. Yug (era) and Adi are the two words that make up the phrase "ugadi." (new beginning). Yugadi thus represents fresh starts. This day is observed as the first day of the Hindu calendar because it is thought that Lord Brahma created the universe on this day.
Indian scholar Bhaskaracharya recognized Ugadi as the start of the new year in the 12th century. After a harsh winter, the celebration heralds the arrival of spring and warmer temperatures. This happy occasion is enjoyed with friends and family in happiness and closeness. Additionally, people make special meals, donate to charities, prepare gifts like new clothes for their loved ones, and go to temples to worship.
మరింత సమాచారం తెలుసుకోండి: