Who will buy popcorn for 350 rupees..?

The spending habits of the indian people are changing according to their financial situation, an important example of which is the huge decline in the number of people visiting multiplex cinema theaters in shopping malls. In the past few years, while the employment market and people's incomes have not improved significantly, the prices have also increased significantly. The most important thing is to go to multiplex cinema theaters in shopping malls. The ticket price in these theaters is between 150 to 450 rupees, but all other expenses are high, from the cost of the cab from home to the theater, parking fee if you have your own vehicle, the cost of food in malls, popcorn and other snacks sold in theaters, everything is expensive.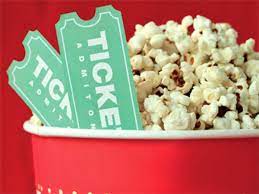 Due to this, the number of people coming to multiplex theaters has decreased to a great extent. This has become a major problem not only for multiplex companies but also for mall owners. Do you know how..? Let's get to know the whole problem. The income of the mall owners is decreasing due to the decrease in the number of people visiting the cinema theaters in the malls. Due to this, the mall owners are planning to reduce the seats reserved for theatres.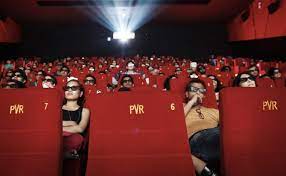 There is an important reason for this. Generally, all the theaters in malls pay a certain amount as rent to the mall owners, but it is customary to give a share of the income to the mall owners. In this situation, due to the decrease in the number of people, the income of the malls will also decrease. Therefore, the work of adjusting this by reducing the space allocated for the theater is currently being done in many malls in India. Similarly, it is planned to allocate less space for newly constructed malls and theaters. Recently, PVR INOX announced that it plans to postpone its plans to close 200 theaters for a while when it releases its march quarter results. The main reason for this is the confusion at the box office. In India, Shahrukh Khan's Pathaan recently crossed the Rs 1000 crore mark and gave huge profits to all parties. But the highly anticipated film The kerala Story collected only Rs 200 crores. Due to this problem, the plan to close 200 theaters has been postponed. In addition, if one wants to watch a movie in the malls, it costs at least 800 to 1500 rupees. It costs at least 4000 to 5000 rupees if you want to go and watch a movie as a family. It is a fact that people are not ready to spend such a huge amount of money. Due to this, the number of people coming to multiplexes is decreasing. For example, the number of people visiting PVR INOX theaters has decreased to 140 million in 2022-23. In 2019-20, the figure was 168 million.
మరింత సమాచారం తెలుసుకోండి: