Telangana Formation Day: India's youngest state!!!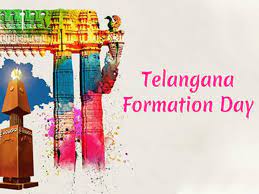 Telangana's citizens celebrate telangana Formation Day as a significant event to appreciate their cultural heritage. telangana residents take part in a range of cultural events that are sponsored by the state government each year to commemorate the day the state was founded. After several telugu protests calling for a distinct region, the state was established.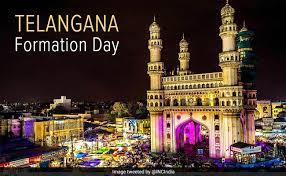 Telangana Formation Day will be observed this year on june 2(Today), Friday. It commemorates the official formation of telangana as a state. 
The congress Working Committee issued a resolution on July 1, 2013, to create telangana as a distinct state. The andhra pradesh Reorganisation Act 2014 law, which was passed in the parliament in february 2014 to create the telangana state, went through a number of stages. On march 1, 2014, the indian President approved the law, and on june 2, telangana officially became a state. 
The continuous telangana agitation over the years has made the telangana Formation Day significant in the state's history. It represents the success of the telangana movement, which compelled the division of the then-unified andhra pradesh into ten districts in the state's northwest. 
Celebrating Telangana's rich history, culture, and tenacity on this day of formation. Best wishes to all Telangana's devout folks!
మరింత సమాచారం తెలుసుకోండి: