Vijay is asking for votes by giving food..!?

Vijay has now come to the number one position in cinema and has taken the place of Vasool Mannan. After this, the committee fixed his salary up to 200 crores. Apart from this, he has entered into some subtle matters to excel in political life as well. As a pre-arrangement for this, he will visit all 234 blocks block-wise and give gifts and donations to the students who have passed classes 10 and 12. He is also going to do these things on his birthday.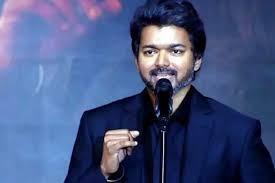 And next, before the 2026 assembly elections, he started a hunger-free food program to keep a permanent place in the minds of the people by doing a lot more. Many people are expressing their opinions about this. That is, all this Vijay is doing is indirectly asking for votes to maintain his political career. Why earlier Vijayakanth and Rajinikanth gave food to so many people every day? None of them have done this much publicity.
Rajini fans are in a frenzy as to why Vijay is the only one who is begging for food. They are also saying that they should learn from their leader how to do good things in public life. Why should we target 234 blocks and provide food to those who are suffering from hunger? And wherever you look in it, he is the one who serves you food with his photo. So they are saying that it is not right to indirectly beg to vote for him.
మరింత సమాచారం తెలుసుకోండి: