Kangana would have been paired with Mahesh Babu..!?


Pokiri is one of the tollywood super hit movies. Mahesh Babu's another blockbuster. mahesh babu has become a superstar with this film. Until then, no film has achieved up to 75 crores of collections. mahesh babu was paired with ileana in the film directed by puri Jagannadh. The heroine was also the highlight of the film. However, kangana ranaut has to be the heroine of the original film. director puri jagannadh has introduced many heroines to Tollywood. It includes kangana ranaut who is the bollywood Queen. kangana has been introduced to telugu audiences with puri - prabhas Ek Niranjan. But kangana had earlier introduced to the telugu industry with Pokiri. But the film was missed .. kangana ranaut commented in a recent interview.
Kangana is currently in the rush of chandramukhi 2. Raghava Lawrence, and kangana ranaut in the lead roles. chandramukhi 2 movie will be released on september 28. With the release date near, the team is busy with promotions. As part of the promotions, the team came to Hyderabad. kangana made interesting comments at the press meet here.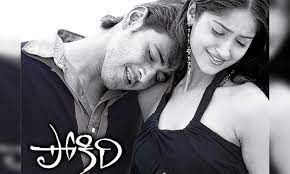 Kangana said that puri jagannadh recognized the actor in her. He said she would become a star before she was still recognized. She got a chance to movie Pokiri. puri jagannadh wanted to introduce her to telugu industry with pokiri cinema. But at the same time, she missed the shooting dates of the gangster film in Bollywood. However, even after that, puri gave the opportunity to give a chance in his film. And with that film, she and prabhas became a good friend. kangana said prabhas was teasing her in the shooting.
మరింత సమాచారం తెలుసుకోండి: