Tanzania - IIT Madras' 1st-Ever international Campus!!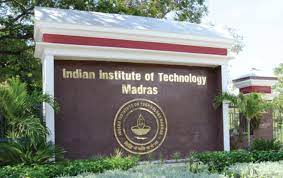 In Zanzibar, tanzania, the indian Institute of Technology, madras (IIT-M) will launch its first-ever foreign campus. By october 2023, the institute expects to begin its classes with a group of 50 undergraduate and 20 postgraduate students. The institute also intends to provide programmes in data science and artificial intelligence. According to a report by IANS, the pricing structure is still up in the air. Within the next three to five years, it's expected that the IIT's Zanzibar campus will be finished.
In february of this year, a special delegation of five professors from IIT madras visited tanzania and engaged in negotiations about the campus opening with a number of dignitaries. President of Zanzibar Hussein Mwinyi gave the campus authorization while guaranteeing the independence IITs would need to ensure that the level of quality is maintained.
There will be three IIT campuses outside of India; the other two will be in Kuala Lumpur and Abu Dhabi. Each of these campuses is intended to serve its region, with Zanzibar serving the broader east African region, according to a local Tanzanian newspaper called The Citizen.
IIT in tanzania can play a crucial role in the development and nation-building of not only tanzania but the entire continent, stated Binaya Pradhan, an indian diplomat and the High Commissioner of India, tanzania, in a tweet he posted in february when IIT madras delegations visited Tanzania.
మరింత సమాచారం తెలుసుకోండి: