Dalljiet Kaur wrote a note for divorced and widowed women, saying- 'Continue searching for a partner'
Recently, tv actress Dalljiet Kaur penned a special note for divorced and widowed women.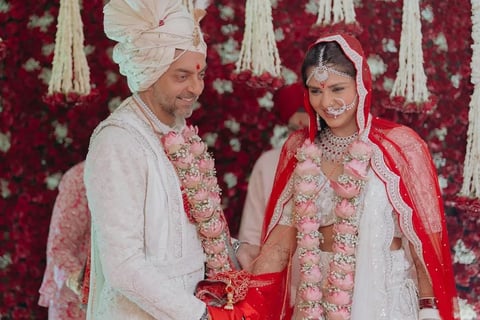 TV's popular actress Dalljiet Kaur got married on 18 march 2023 in mumbai to Nikhil Patel, a resident of Britain, forever. The actress was first married to actor Shaleen Bhanot and they got divorced in the year 2013. Glimpses of Dalljiet's wedding are going viral on social media right now. Meanwhile, the actress has written a special note for divorced and widowed women.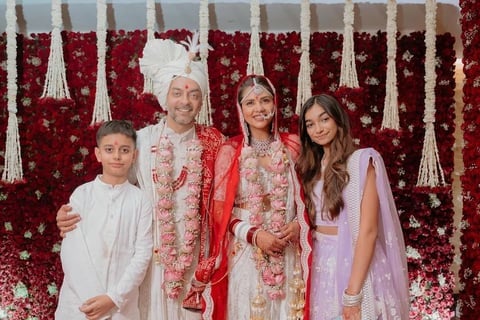 Dalljiet has fought a legal battle with ex-husband Shaleen Bhanot after their first marriage turned sour. He also has a son Jaden from his marriage with Shaleen, who lives with his mother. At the same time, Nikhil is also divorced and has two daughters with his ex-wife. On march 22, 2023, Daljit Kaur wrote a special note for divorced and widowed women from her insta handle. He wrote, "'Umeed' means to hope. If one dares to dream, one must also fulfill it."
Daljeet advised people not to listen to society
The outspoken Dalljiet advised people not to listen to society even when they are going through tough times. He shared, "When life gets you down and society tries to persuade you and give you a million negative reasons why you shouldn't do it... This is when you should do it!" 
Daljeet said not to fall into orthodoxy
Diljit further added, "Don't let anyone define your life. You only have one life to live, so give it everything you've got. Tell your kids, friends, and family that happiness is a stereotype." It is not defined by what it is, it is defined by the experiences and the learning from them.
He also urged those who have faced failures in their love lives not to lose hope. Dalljiet further wrote in her note, "I want to take a moment to tell all the divorced and widowed people out there not to lose hope and keep searching for your soulmate because you might not have met them yet Are...."
Dalljiet stresses the importance of trying your luck again. He concluded, "Worst case scenario it could go wrong once again… but no matter! Don't let fear define your future anymore. Take your chance. Chase the dream, the hope, and the happiness
Dalljiet Kaur talks about the reception party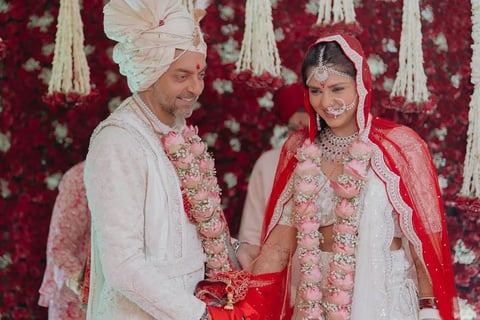 Dalljiet and Nikhil met in the year 2022 at a friend's party in Dubai. The couple hosted a party for friends and loved ones in the evening after their wedding on 18 march 2023. Dalljiet told 'The bombay Times', "The idea was to keep it casual and hit the dance floor. It was surprising because Nick (as she fondly calls Nikhil) and my friends did some very He gave beautiful speeches and spoke his heart out. He was very happy for us.
Dalljiet Kaur will go to kenya after her honeymoon
Dalljiet is set to fly to kenya on 24 march 2023, where Nikhil works. He is currently on his honeymoon in Bangkok. She said, "I will be back on march 24. I will stay in india for an evening, finish everything here, take Jaden with me and leave for kenya the next day to welcome a new life."
మరింత సమాచారం తెలుసుకోండి: