Leaked scenes of Dhanush's film..!? dhanush upset..!?

Dhanush is terribly upset because the climax scene of Captain Miller was somehow leaked. After Vaathi, dhanush is acting in Arun Matheswaran's Captain Miller. At this stage, an important battle scene for the film is being shot in the dense forest near Tenkasi. In this case, dhanush is terribly upset because the climax scene of Captain Miller was somehow leaked. Due to this, dhanush told the crew to be silent and that the scene should be deleted.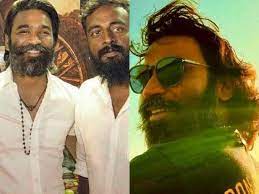 Set in the pre-independence era, Captain Miller is produced and released by Sathyajothi Films in Tamil, Telugu, and Hindi. Currently, the action scene of this film was taking place in the dense forest area of tenkasi district. A videographer has recorded the important battle scenes of this film and posted them on social media. As this scene is the main scene of the film, the crew was shocked when they saw it. Also, dhanush has been doing a lot of work to somehow remove this scene from social media, which has leaked on the internet and created a lot of excitement.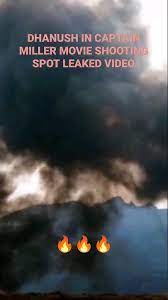 At the same time, after this battle scene was leaked on the internet, Captain Miller also strengthened the security measures at the shooting site. Carrying cell phones and video cameras inside the shooting site is prohibited. And no public is allowed to enter that area. At the same time, while the crew is tense as the main scene is for Lee, director Arun Matheswaran is showered with praises on social media. Because the director has shot this scene well without doing any kind of graphics and they are praising it. Also, as this battle scene is the climax scene of Captain Miller, it is expected that the shooting of the film will be completed as soon as possible and the release date will also be announced by the team.
మరింత సమాచారం తెలుసుకోండి: