Mahesh Babu has denied the offer from shankar to star as the lead in the remake of 3 idiots movie due to the dookudu movie offer. 
Mahesh Babu is one of the top most stars in the tollywood Industry. He has acted in over 25 films over the years and is currently ruling the tollywood industry. The reason he is currently the star is because of the decision he had to make over the years. Obviously, his hard work and commitment have played important roles in his success but without his fine and rigid decision-making process, this success wouldn't be possible.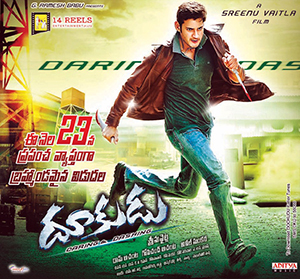 Speaking of the same, Dookudu's director revealed an interesting anecdote from the past that emphasis on the decision-making ability of the actor. Apparently, director Sreenu had invited mahesh babu for a dinner party at his farmhouse. He had narrated some scenes and punch dialogues from dookudu which had impressed Mahesh Babu. Immediately, mahesh babu decided to act in dookudu and thus had to reject the offer of Shankar. 
Mahesh Babu is next acting in Sarkaaru Vaari Paata movie which is getting released for sankranti 2022. He will then start shooting for SSMB 28 with trivikram Srinvas. 
మరింత సమాచారం తెలుసుకోండి: