This actress is ready to act n*ked...!? But one condition..!?


Actress bindu Madhavi, who became famous through the bigg boss show, said in a recent interview that there is nothing wrong with actresses acting naked. Actress bindhu Madhavi, who was acting in telugu films, became famous among tamil fans with the movie Kalugu released in 2012. bindu Madhavi, who starred opposite actor krishna in the film, went on to star in hit films like Kedi Billa Gilladi Ranga, Varuthapadaadha Valibar Sangam, Desingu Raja, and her fan base grew.

Subsequently, bindu Madhavi, who entered as a wild card contestant in the first season of bigg boss hosted by Kamal Haasan, advanced to the finale and missed the chance to win the title. Although she missed out on the title in tamil bigg boss, bindu won the title in telugu bigg boss last year. Apart from this, bindu madhavi is constantly looking for opportunities by conducting glamor photoshoots to grab film opportunities for leading actors. In a recent interview, bindu madhavi was questioned about actresses acting naked in films.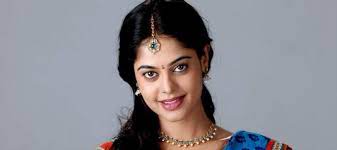 She replied that no one acts naked for a film opportunity. There is nothing wrong with acting naked if the story requires it. If such a role comes to her, she is ready to act like that. But actress bindu madhavi has bravely replied that she will act like that only if a condition is required for the story. It is worth noting that earlier amala paul had acted in the film AAadai, Andrea in the film Vada chennai and rekha Nair in the film Iravin Nizhal.
మరింత సమాచారం తెలుసుకోండి: