For admirers of indian cinema, each image and video from the Oscars ceremony that features RRR's Naatu Naatu is unique. Every day, a previously unseen image makes its way online; this particular one is from today. In what he called a 'Million dollar image,' prem Rakshith revealed one where keeravani handed over the oscar trophy to rajamouli and chandrabose put his prize in prem Rakshisth's hand. They were all spotted beaming with happiness and savoring the victories.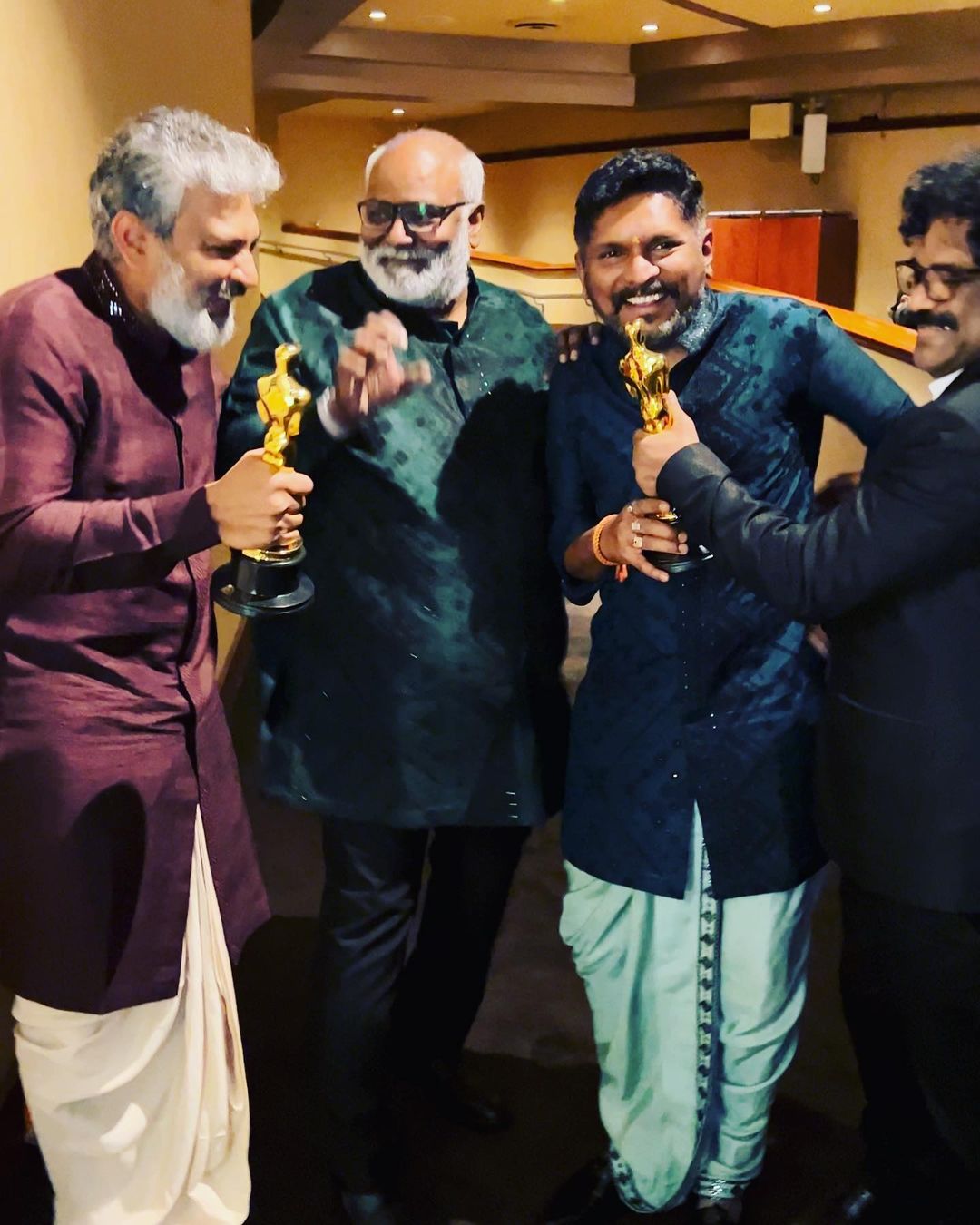 The image was posted by choreographer prem Rakshith, who commented, "The unforgettable day of my life with the joyous faces of my faves... keeravani and chandrabose took the stage on behalf of the entire team during the Oscars night, according to NTR, who claimed that team rrr represented the entire nation at the event yesterday night. This image demonstrates that chandrabose and rajamouli both deserve recognition for their choreography and presentation, respectively.

The world-famous singer's Lady Gaga's Hold My Hand, Rihanna's Lift Me Up from Black Panther: Wakanda Forever, Diane Warren's Applause from Tell It Like a Woman, and Mitski and David Byrne's This Is A Life from Everything Everywhere All at Once were the other nominees. RRR's Naatu Naatu won the Academy Awards for Best Original Song.

మరింత సమాచారం తెలుసుకోండి: