Ramayana fame Dipika Chikhlia became 'Sita' again, shared a video wearing 'Luv Kush Kand' saree
Recently, 'Ramayan' fame deepika Chikhaliya shared a video wearing a 'Sita' saree, in which she is seen engrossed in the devotion of Lord Ram. Let us show you.
Arun Govil and deepika chikhalia starrer Ramanand Sagar's 'Ramayan' has received immense love from the audience. Arun plays Lord 'Ram' and deepika plays Mother 'Sita' in this mythological show. The show was re-aired during the lockdown during the Corona epidemic. At that time the show created the record for the most watched tv show. At the same time, Arun and Deepika, who became Ram-Sita, again got a lot of love from the audience. Meanwhile, deepika has shared a video in which she is seen dressed as 'Sita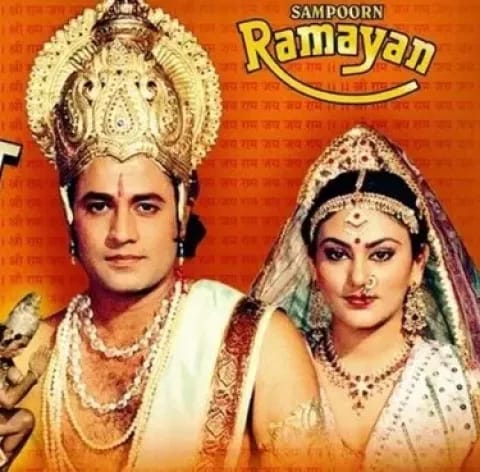 Deepika shared the video as 'Sita'
On march 29, 2023, tv actress deepika shared a video from her instagram account, in which she is seen in the character of Sita wearing an ocher-colored saree. In the no-makeup look, the aura of her face with vermilion and red tika applied on her forehead is worth seeing. In the video, she is seen engrossed in her devotion in front of the idols of Lord Ram-Laxman and Sita. However, what stands out among them all is her saree. Yes! This saree of hers is very special because it is the same saree that she wore during the 'Luv-Kush Kand' in 'Ramayana'. Disclosing this herself, she wrote in the caption of the video, "Part 3 final... wanted to share... this is the same saree I wore during the Luv Kush incident." 
Fans praised Deepika
As soon as deepika shared this video on her instagram account, fans started showering their love on her. One user wrote in the comment section, 'We consider you as God.' While another wrote, 'Whenever you remember Sita Mata, your face comes to the fore.' See screenshots of comments here.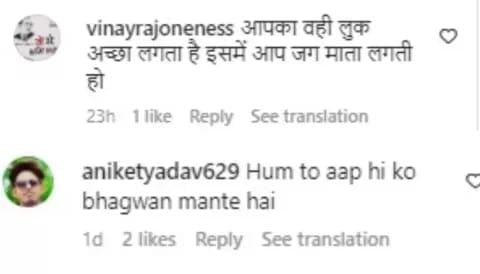 Ramayana' made a record in lockdown
Please tell that Ramanand Sagar's 'Ramayana' was liked so much by the audience that people started considering Arun and deepika as the real ram and Sita. Not only this, people used to worship the calendar made of both ram and Sita. Apart from this, when 'Ramayana' was re-aired three years ago in the lockdown caused by Corona, it was seen the most. With this, it became the most-watched show on TV.
Apart from Arun Govil and deepika Chikhaliya, veteran actors like sunil Lahiri, Arvind Trivedi, sameer Rajda, Mulraj Rajda, and dara singh also played important roles in the show. At the moment, what is your opinion on this video of Deepika? Do tell us by commenting.
మరింత సమాచారం తెలుసుకోండి: