Ex Son-in-law has made superstar proud..!?
Celebrities like
priyanka
Arul Mohan and Sivaraj Kumar are acting in this Captain Miller film. Captain Miller is also being produced by Sathya Jyoti Films. The film is set in the 1930s, so the film has been set and shot realistically. So the
producer
is making this film at a huge cost. And since this film is being made on a big budget,
dhanush
has taken an important decision.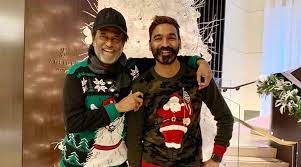 Usually, if Rajini gives a flop film, he will reduce the salary of his next film. Even now, Rajinikanth has reduced his salary in Jailer. But actors like Vijay and
ajith
are earning more than 100 crores. And producers trust them and are ready to invest crores. In this case,
dhanush
has done what Vijay and
ajith
did not do in the interest of the producers.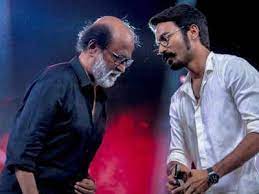 In other words,
dhanush
is reducing his salary by half because the
producer
is making a huge effort for Captain Miller. Also reduced from 40 crores to 20 crores. It is doubtful whether the actors will cut their salaries in half.
dhanush
has sidelined Rajini on this matter. And as a son-in-law, he has made Rajini proud. Apart from that,
dhanush
is being praised by celebrities and fans in the
film industry
as this matter has now spread in the
kollywood
circle.
మరింత సమాచారం తెలుసుకోండి: