Vicky told the truth about proposing to katrina at the award function and said- 'That line I told everyone
Recently, actor vicky kaushal revealed the truth behind proposing to katrina kaif at an award function. 
Vicky Kaushal and katrina kaif are one of B-town's favorite couples who seem 'made for each other' together. Vicky and katrina had a royal wedding in december 2021 in Rajasthan. Before marriage, both of them dated each other for some time but did not let anyone know about it. Now, Vicky talked about their meeting for the first time and told that both of them met for the first time in the year 2019 at an event.
Vicky Kaushal told the truth about proposing to katrina at the award function
Vicky and katrina met for the first time in the year 2019 at the award show, which was hosted by ayushmann khurrana and Vicky. After the couple tied the knot, a clip from the show went viral, in which Vicky proposed to katrina for marriage, saying, "Why don't you find someone good and marry Vicky Kaushal?" The season is on.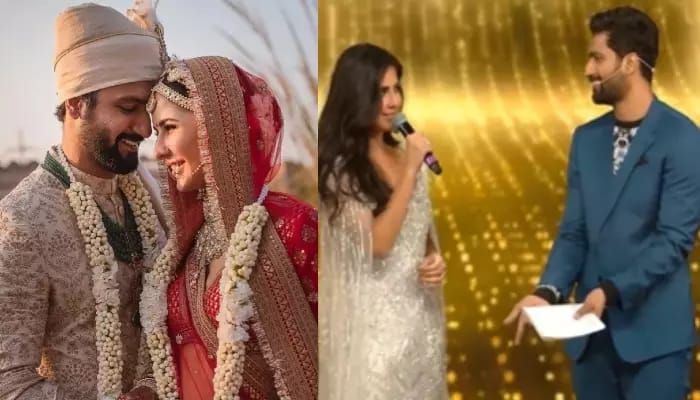 Now Vicky has also revealed the inside story of that clip. Vicky said that it was scripted and he had to say the same line for every heroine who was coming on stage and when katrina came on stage, he said the same line to her. Vicky said, "Well, actually nobody knows. The clip that became famous later was just of me and katrina and that's when we met for the first time, but the joke in that award show was that whatever the heroine aa When she was on stage, she had to speak this line. So I had spoken that line to every heroine that night." 
Video of vicky kaushal proposing to Katrina
Let us tell you that Vicky first met katrina at an award show in 2019, where he jokingly proposed to marry her. When the news of the dating rumors of the two started making headlines, a clip of the proposal went viral. In the clip, Vicky also says, 'Wedding season is going on, so I thought you would be feeling it too, so I ask.' In response, katrina asked, 'What', so Vicky started singing the song 'Mujhse Shaadi Karogi'. However, it was worth watching the reaction of Katrina's ex-boyfriend salman khan, who fainted after hearing Vicky's proposal.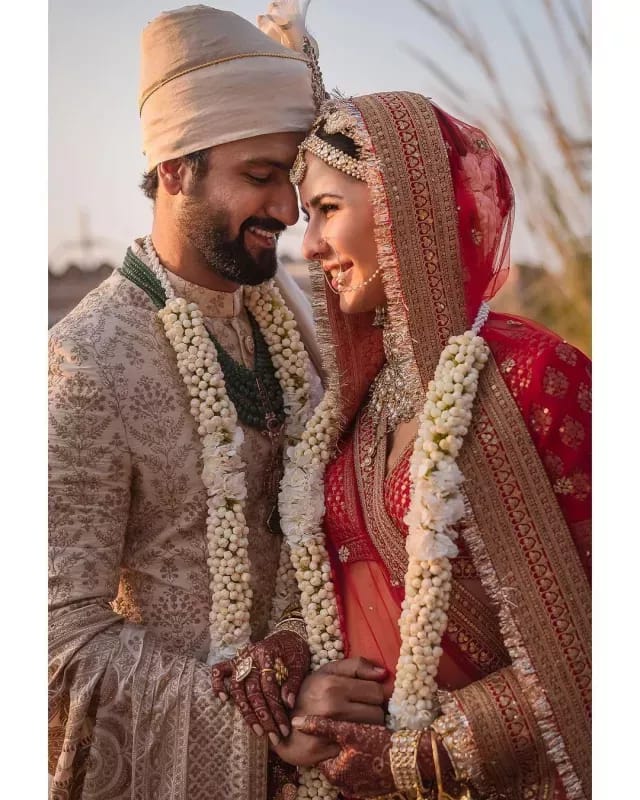 Subsequently, when katrina appeared on filmmaker karan Johar's chat show 'Koffee with Karan', she was asked with whom she would look good on screen, to which she said, "I think Vicky and I look good together." Will see, because he's tall." After this, both of them started dating and then the couple got married in december 2021.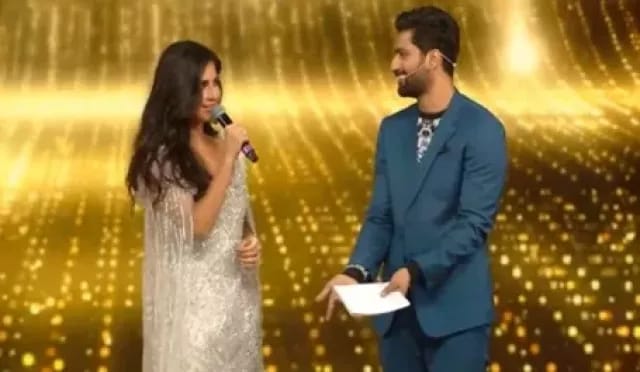 Vicky Kaushal upcoming movies
Talking about Vicky Kaushal's work front, his film 'Zara Hatke Zara Bachke' is going to be released soon, in which he will be seen in the lead role alongside sara Ali Khan. Apart from this, he has Meghna Gulzar's movie 'Sam Bahadur; is also. Whereas, katrina kaif will be next seen in salman Khan's much-awaited film 'Tiger 3'.
మరింత సమాచారం తెలుసుకోండి: