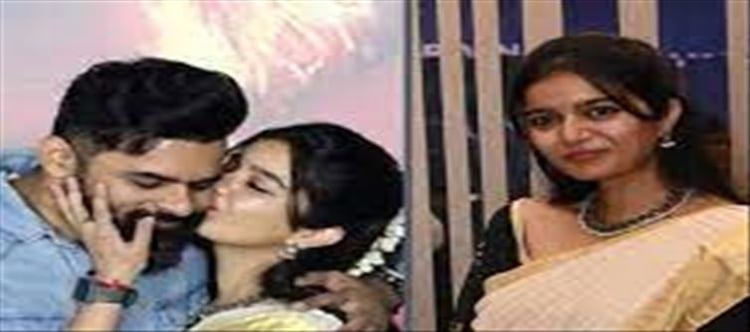 Swathi kissed the famous actor amid divorce controversy..!?

Actress swathi Reddy got divorced and separated from her husband within a few years of marriage, while a report has been leaking for more than a year, the incident of her kissing the famous actor on stage has shocked everyone. Famous South indian actress swathi Reddy made her tamil debut as a heroine in the 2008 film Subramaniapuram directed by Sasikumar. As the film became a super hit, she became a sought-after actress among tamil fans.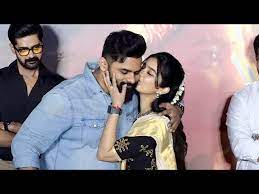 After this film, she acted in many films like 'Idharkku thane Aasipattai Balakumara', 'Kanimozhi', 'Porali', 'Yakkai', 'And Nadodigal 2'. She has acted in many films not only in tamil but also in telugu, malayalam, and other languages. In this case, swathi Reddy married pilot Vikas from indonesia in 2018 and settled abroad. After her marriage, swathi Reddy acted in only one malayalam film, which she had already committed to, and then withdrew from the screen completely. Following this, swathi Reddy was said to have divorced her husband as she recently deleted her husband's photos from her instagram page.
Also, swati reddy, who returned to india from indonesia, is currently living in Hyderabad. So far, she has never once spoken openly about her divorce. Yesterday, swathi Reddy's re-entry into the film industry, 'Month of Madhu', the music release ceremony took place. In this, when journalists ask about her divorce, she says that she will answer about the film only. She refused to answer saying that she did not want to talk about her personal matter. Following this, actor Sai Dharam Tej, speaking at the music launch, said that swathi has been his best friend since his college days, and this film should give swati a big name... All the best Swati. Hearing this, swati shocked him by giving him a hug and a kiss on stage. While her divorce controversy is already going on one side, she has behaved like this and is being talked about in the telugu media.
మరింత సమాచారం తెలుసుకోండి: