He is the richest actor of South India..!? telugu actor..?

Tamil, Kannada, telugu, and malayalam South indian cinema is becoming a Pan-Indian film today. Enthiran, K.G.F., Kanthara, R.R.R.are the examples of them. As the market for South indian films has expanded, the salaries of actors have also increased. Rajinikanth has received a salary of Rs.110 crores for Jailer. Vijay has earned Rs 130 crores for the film Leo. It is reported that Kamal asked for a salary of Rs. 150 crores for the film indian 2.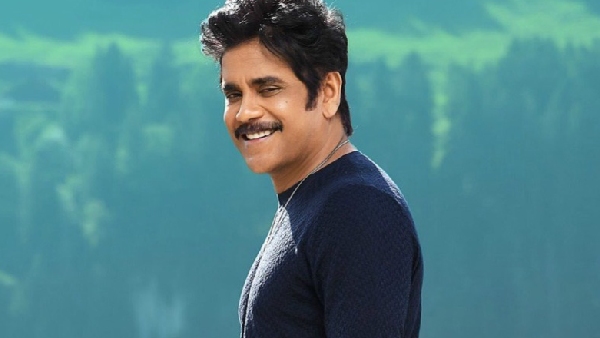 It is said that famous actors from other languages also get a considerable amount of salary, although not to this extent. Who do you think will be the richest actor in South indian cinema? But one is definitely not Rajini, Vijay, ram charan, or mahesh babu as you think. The richest actor in South indian cinema is an actor who earns Rs 9 to 20 crores per film. His second wife was once a famous actress. Both the actor's successors are actors now. Now guess what, yes, our Akikineni Nagarjuna. According to reports, his current net worth is Rs 3,010 crore.
Apart from the face of an actor, he has many faces like a film producer, a show host, and an entrepreneur. nagarjuna, who is now 64 years old, has acted in more than 100 films in his 30-year film journey. He produces films under the annapurna studios banner and earns. Real estate business, invested in the indian Super League. kerala Blasters F.C. He is the co-owner of the team. There is a huge center in Hyderabad. Apart from this, he also gets money through advertisements.
Nagarjuna lives a life of luxury with a stunning bungalow in hyderabad worth Rs 45 crore, expensive cars, and a multi-crore private jet. Actor Dagupathi venkatesh is the next richest man in South india after Nagarjuna. His property is worth Rs.2,200 crore. telugu Superstar chiranjeevi is in the third position with assets of Rs 1,650 crore. ram charan is in the fourth position with assets of Rs 1,370 crore. Superstar Rajini is a little behind in this list. Rajinikanth's property value is said to be Rs.430 crores.

మరింత సమాచారం తెలుసుకోండి: