Yeddiyurappa's helicopter unable to land..!? Viral video..!

A video of former karnataka chief minister and senior leader Yeddiyurappa's helicopter struggling to land is going viral on social media. Plastic bags placed around the helipad flew onto the runway when the helicopter was landing at Jewarki in the Kalapuraki district of Karnataka.
Campaigning is heating up as assembly elections in karnataka are about to take place.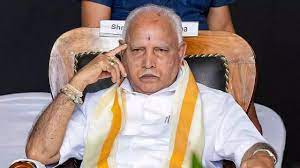 It is expected to be a tough test for the ruling bjp and the congress party. Former chief minister Yeddyurappa is the most influential leader of the karnataka BJP. A three-time leader of the opposition, he planned to take a break from politics as he turned 5 years old. It was also decided to give compulsory rest to the party.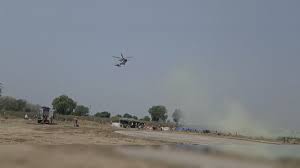 Due to this, he resigned from the post of chief minister in 2021. In this context, it is said that the 2023 assembly election field is not favorable for BJP.The helicopter carrying former karnataka chief minister and senior leader BS Yeddyurappa had difficulty landing as the helipad ground was filled with plastic sheets and waste. Due to which Yeddyurappa's helicopter stopped landing at the last minute. The helicopter then landed safely after the police cleared the ground. This incident has created a stir.
మరింత సమాచారం తెలుసుకోండి: