POK people's anger on Pakistan..!?

 It is known that before the India-Pakistan war in 1948, pakistan occupied a part of Jammu and Kashmir. india calls it Pakistan-Occupied kashmir (PoK). indian governments have made strong statements on POK many times. They are saying that Pakistan-occupied kashmir will be merged with India. That day is not far away.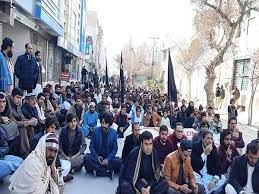 It is known that bjp leaders are making frequent statements on this issue. On the other hand, the people of POK are not at all satisfied with the government of Pakistan. In the past, the people there have organized protests to join India. The people of POK want a merger with india due to the lack of any rights, what pakistan has not done for the development of their region, the lack of educational and medical facilities, etc. And now pakistan is economically depressed.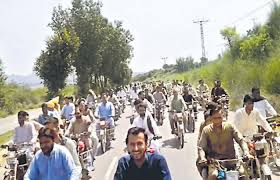 It has slipped to the lowest level. Recently, the price of a liter of petrol has increased to Rs.333. Also, the price of a liter of diesel has increased to Rs.319. people who are already suffering from no development, no jobs, are facing hell with the increase in prices of essentials and the increase in petrol rates. In this background, the people of pakistan Occupied kashmir (PoK) are angry with Pakistan. For decades, pakistan has been under fire for showing stepmother's love to them. In the end, even in the assessment of electricity bills, this discrimination is too much to bear. They are indignant that 5,000 megawatts of electricity are being produced from their area. They complain that they are being left empty-handed in all matters. When it comes to the bills of the pakistan government, which is taking the electricity generated in their area and using it, the people of POK are angry that they are paying less to them in the mainland and more to them. They are lamenting that this is an intolerable injustice towards them. people who have been expressing their anger on the issue of electricity bills for a few days are protesting because the government is not responding. Bills amounting to Rs.139 crores were paid in just one month in one crore district. Taukeer, a prominent local leader in POK, revealed this. But out of this Rs.139 crore bill, people paid only Rs.19 crore bills.
మరింత సమాచారం తెలుసుకోండి: