Ajith predicted about t20 cricket 14 years ago..!?

Ajith usually does not attend any event. No interview has given so much. But when ajith speaks something like that, every word is full of deep meaning. Just like how actor kamal haasan predicts what is going to happen in the film industry, similarly, a video of ajith predicting cricket 14 years ago is now going viral on social media.
Ajith, who is calm to look at, is an example of how calm the deep sea is. In an interview given by actor ajith to an english channel, the moderator asked a question about cinema and sports. Actor ajith replied that people will no longer devote much time to sports. If the game is to become popular it has to be around television.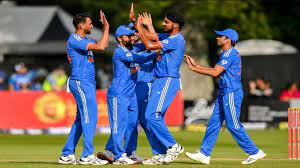 The world of sports revolves around what is best for television. people don't spend much time watching a game anymore. That is why t20 cricket is gaining popularity now. IPL matches are over in less than 3 hours. Ashwin, who spoke Ajith's verse. That's what people expect. Gone are the days when cricket was played for one day and five days and now it has shrunk to three hours. If you look at sports in America you will understand. It will all be completed within three hours. He hopes the game will change that way from now on. IPL and t20 cricket will be very popular in the coming times. Actor ajith said in this interview in 2009 that people will move towards that. It is currently going viral on social media.
మరింత సమాచారం తెలుసుకోండి: