Now, watching tv will cost you more money...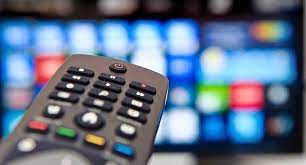 TV is the cheapest means of entertainment. But now its recharge is also going to be expensive. According to a report, the prices of Direct-to-Home (DTH) services are going to increase soon. In the coming weeks, the effect of New Tariff Order (NTO) 3.0 will be visible on DTH consumers. However, the recharge rates will not be increased in one go.
According to ET's report, DTH operators may pass on the hiked cost by the broadcasters to the customers. It has been claimed in the report that the prices of DTH service will not be increased in one go, as it may shock the consumer. Therefore, the price will be released gradually in a phased manner by the company. It is being told that there may be an increase in the customer's bill from Rs 25 to Rs 50.
The FCCI-EY 2022 report stated that the average revenue per user (ARPU) for tv subscription in india stood at Rs 223. A Tata Play spokesperson told the publication that the company will increase the prices over a period of 4 to 6 weeks.
How much will be the effect on customers' bills?
With this decision of DTH, the effect on the bills of the customers will be seen in the coming time. However, this increase will not be much. It is being told that there can be an increase of 5 to 6 percent every month on the bills of the consumers. Because DTH operators are not increasing the network capacity fee or NCF.
మరింత సమాచారం తెలుసుకోండి: