WhatsApp bans over 23 lakh accounts...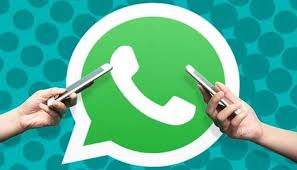 According to IT Rules 2021, Meta-owned whatsapp deleted 23,24,000 lakh user accounts. This was due to the false nature of these accounts. After sharing an excessive number of messages on the social media site, whatsapp was able to identify them. All of the whatsapp accounts that will be deleted are used by individuals in India.
Actually, a report was just published by Meta's whatsapp company. The business stated in its report that 23,24,000 whatsapp accounts had been deleted. These accounts were all cancelled between october 1 and october 31. 8,11,000 of these have had their accounts actively blocked. In the month of october, the whatsapp messaging app got 701 complaints from India. The business has produced a monthly report in accordance with the requirements of the IT Act 2021 by acting on these. In this, 2.3 million accounts have been closed.
Report has to be submitted every month
The social media platform provider with more than 50 lakh members must submit a report each month in accordance with IT Rules 2021. These changes have been announced by the IT Ministry as part of the wallet PLATFORM' target='_blank' title='digital-Latest Updates, Photos, Videos are a click away, CLICK NOW'>digital Citizen Rights initiative to create an open, secure, dependable, and accountable Internet. In this, businesses have been instructed to take action against accounts that post rumours or false information on social media networks.
400 million people use whatsapp in India
More than 400 million indians use the instant messaging service WhatsApp. This is continually getting more harmful. The firm is monitoring phoney and rumor-starting accounts that may be propagating the same message again on social media. 
మరింత సమాచారం తెలుసుకోండి: