Vani jayaram was found dead with bloody injuries.!?  

On the death of vani jayaram, the woman who has been working in his house for the past ten years has spoken about what happened this morning. Innisai singer vani jayaram is famous for singing more than 10,000 songs in 19 languages including Tamil, Telugu, Malayalam, Kannada, and Oriya. She sang Meghame Meghame. ..Songs like Pal Nila Thedeute, Nitham Nitham Nellu Soru... Nei Manakum Kathrikkai and Mallikai En Mannan have been enjoyed by fans from all walks of life over time.

In this case, vani jayaram is living alone in her house in Nungambakkam, no matter how much her children insist that she will stay in her husband's house when her husband dies. Her maid Malarkodi came at 10:30 am today for her work as usual and rang the bell. As she did not pick up the bell more than 5 times in a row, she tried calling.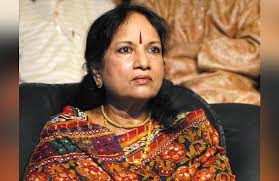 As she did not pick up the phone several times, she immediately informed the neighbors about this. They called vani Jayaram's brother and told him about the matter. Her brother, who came there, checked the story with the key she had. vani jayaram was found dead in her room with bloody injuries after falling down and hitting her head.
Also, Malarkodi, when told about vani Jayaram's health condition, said that she was in good health and did not take any medicine for any problems. Similarly, the police have registered a case and are investigating the death of vani jayaram as unnatural. At present, the police have seized vani Jayaram's body and sent it for post-mortem examination.
మరింత సమాచారం తెలుసుకోండి: