Actresses in South tv industry including telugu do not do much exposure. But actresses in the hindi tv industry do not sit idly by when it comes to beauty pageants. Niasharma, who is close to hindi and telugu television audiences with Nagini serial, has been the talk of the town recently on social media.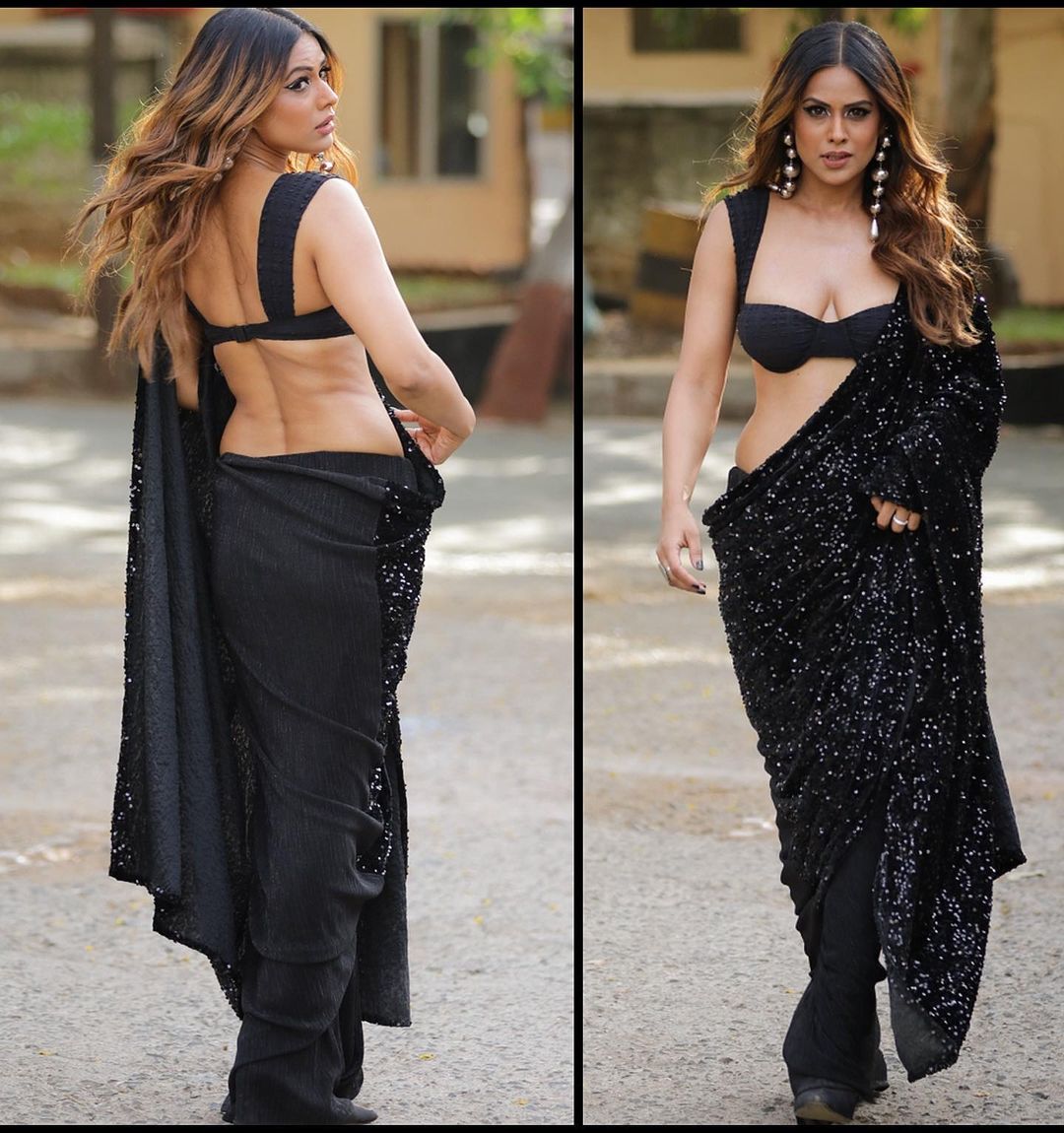 She is active on social media from time to time and is making waves with her hot photos. She is ahead of everyone by sharing hot photos as if she has a PhD in beauty. In fact, every season in Nagini serials, a new heroine comes on screen. They all become famous as Nagini Beauties.
There is no doubt that mouni roy and Nia Sharma are the most crazed among them. Apart from acting, Niasharma has gained fame mostly with controversies. In the meantime, she was cutting the birthday cake, a photo was taken and it became a hot topic. Moreover, after cutting it and eating it, controversies surround her.
Recently, this hot girl shared some photos in a saree and all of them are going viral. The reason is that she tried to hide her beauty by wearing a black blouse in a black saree. The jacket is showing cleavage in such a way that it is doubtful whether it will be like this. This girl put chain-like studs on her ears and gave her various Poses.
మరింత సమాచారం తెలుసుకోండి: