Rising COVID cases-Request more vaccine...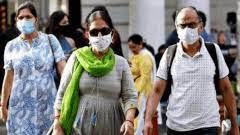 In Karnataka, the rise in Covid-19 cases has raised red flags and placed the healthcare system on high alert. The state's hospitals are running out of vaccines, which is an issue.
The Center has received a letter from the health department asking that it increase vaccine supply. There were 616 active instances in the state as of Monday, 394 of which originated in Bengaluru. health commissioner D Randeep urged those eligible to receive the precautionary dose and stop the spread of Covid-19 while pointing out that "we've written to the Center to send vaccines."
Director of the National health Mission naveen Bhat said the letter, which requested 30 lakh doses, was sent out some time ago. Of those doses, 20–25 lakh doses were intended to be of the drug Covishield. He said, "The state received 5 to 10 lakh pills, and these got used up. Intriguingly, the government finds solace in the low public demand for precautionary dose while it waits for more stocks.
The present demand is being met by stocks, according to Dr. Govindaiah Yatheesh, head of the Private Hospitals and Nursing Homes Association. According to an insider, demand is pitifully low. Vaccines have been incredibly wasted over the last six months, with dosages being exchanged up to three times already for new ones. The present batch's expiration date is april 2023. These Covishield doses are still available at five or six private clinics in the state.
But there are now some changes in the market, which had been nonexistent for three months. About 20 people have visited for vaccinations daily over the past five days, according to Dr. Yatheesh. 
మరింత సమాచారం తెలుసుకోండి: