Former Union minister and congress leader Subodh Kant Sahai has controversially said that prime minister Modi, who followed in Hitler's footsteps, will die just like him. His speech has been strongly condemned by many. There has been opposition in many states to the federal government's fire plan. Young people have been fighting hard, especially in the north, demanding the cancellation of the Agnipath project. 
Occasional riots have erupted. More than 500 trains have been canceled across the country and more than 30 train sets have been set on fire. Meanwhile, congress leaders have been protesting at the Jantar Mantar in delhi against the Agneepath project. congress leader Subodh Kant Sahai, who was present, addressed the gathering in a controversial manner. Subodh Kant Sahai was a former mp and former Union minister in Ranchi.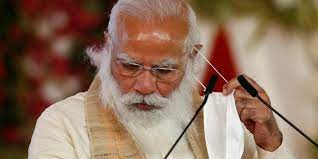 Speaking on the stage, he strongly criticized the federal government's plan and said that prime minister Modi, who was acting in Hitler's path, would die just like Hitler. His speech came as a shock to those present, and the video has gone viral on social media, with many political party leaders condemning the speech. In an interview to a private tv channel, former jharkhand chief minister Raghupar Das said that the congress leader had insulted prime minister Narendra Modi and that the use of such unconstitutional language was in the dna of the Congress. 
During the assembly elections when prime minister Modi was the chief minister of gujarat, congress President sonia gandhi called him a 'Maud Ka Saudagar' death dealer. Then controversy erupted. His speech offended the people of gujarat at the time, which is why prime minister Modi won a landslide victory in that election. The congress has gone into a state of despair as the people have repeatedly elected Modi as Prime Minister. Thus he said.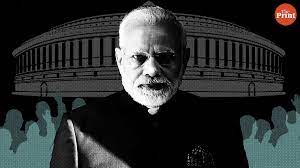 Similarly, bjp leader amit Malaviya said that congress leader Subodh Kant Sahai's remarks against prime minister Modi were "very base". This is not the first time congress has spoken in derogatory terms. Overall congress is frustrated. The congress party as a whole has been pushed to the margins. All they could do was criticize prime minister Modi with words like this. But prime minister Modi continues to make important political decisions to reform the country.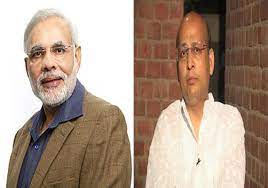 After the defeat against china in 1962, the Agnibad project was urgently needed. Proposed again in the 1970s and 80s. But the ruling congress government has neither the capital nor the intention to bring about these reforms and prime minister Modi is bringing in these reforms so they are criticized for using such language.
మరింత సమాచారం తెలుసుకోండి: