Nandamuri Taraka Ratna is in coma-critical...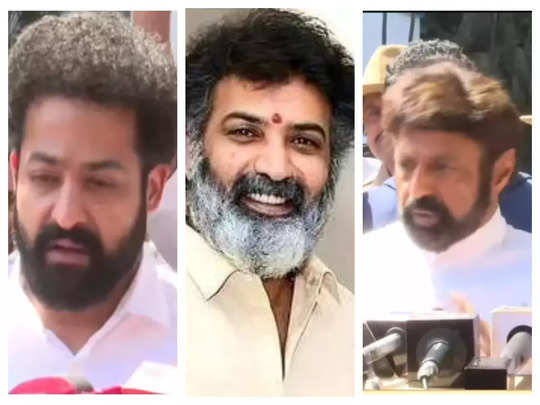 The bad news is coming out from the South Film Industry. South actor and junior NTR's cousin brother Nandamuri tarak Ratna suffered a heart attack after which he went into a coma. Although his condition is stable, he is still in a coma. He fainted during a padayatra in chittoor on Friday, after which he was admitted to the hospital. As soon as the news broke, his cousins junior ntr and ram -Latest Updates, Photos, Videos are a click away, CLICK NOW'>kalyan ram reached Bangalore to get an update on his health.
In fact, recently tarak Ratna participated in the padayatra of his cousin Nara Lokesh. nara lokesh is the uncle and son of the former chief minister of andhra pradesh Chandrababu Naidu. During this rally, tarak Ratna fell down and was immediately taken to the hospital. His uncle and veteran actor Nandamuri balakrishna confirmed that he had suffered a heart attack and is in a coma.
On Sunday, junior ntr also reached Bengaluru to see his brother. Apart from Chandrababu Naidu, ram -Latest Updates, Photos, Videos are a click away, CLICK NOW'>kalyan ram and his family also came to see him on Sunday.
Nandamuri tarak Ratna is the cousin of 'RRR' actor JrNTR and 'Bimbisar' actor kalyan Ram. He is also the grandson of legendary actor and three-time chief minister of andhra pradesh (United) Nandamuri Taraka Rama Rao. Actor and politician Nandamuri balakrishna is the nephew of Nara Chandrababu Naidu, former chief minister of Andhra Pradesh.
మరింత సమాచారం తెలుసుకోండి: