Amid Hindenburg dispute, adani Group intends to reduce?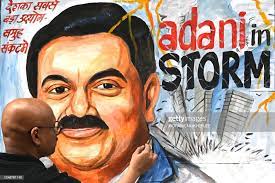 The adani Group is planning to reduce its capital spending plans, according to sources close to the situation, Mint reported on Monday. Last week, the conglomerate cancelled its 20,000 crore equity fundraising plan due to a stock rout sparked by fraud allegations made against it by Hindenburg Research.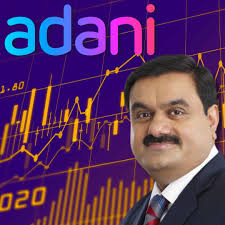 The group may limit its capex ambitions in certain of its divisions, according to the newspaper, while offering extra security in the form of stock pledges to lenders.
"At adani, the capex is being reconsidered. In certain businesses, the group may scale back its capital expenditure plans. So, rather than looking at a time frame of 12 months for targeted growth, they may look at 16 to 18 months for that quantum of growth in some industries, one of the two people was reported in the newspaper as saying.
Once normalcy returns, the conglomerate will resume its usual rate of growth. It also stated that rather than setting a 12-month goal for growth in some businesses, the company might look at 16–18 months.
According to Mint, the corporation will finance projects using alternate financial sources such as promoter equity capital, internal accruals, and private placements.
The adani Group generates Ebitda of between $57,000 and $60,000 per year; of this, around half is available to the group as cash, which it intends to use for capital expenditures, working capital needs, and meeting immediate repayments, which will total about $300 million over the next six months.
Since Hindenburg Research published a study on january 24 accusing the group of stock manipulation and accounting fraud, the market value of billionaire gautam Adani's enterprises has fallen by nearly half. Hindenburg's accusations of business misconduct have been refuted by the group, which has also threatened legal action.
మరింత సమాచారం తెలుసుకోండి: