A new service for train passengers..!? Must know..!

WhatsApp food order in train: indian Railways has launched many new services from time to time for the convenience of passengers. In the last few years, Railways has taken several steps to improve the hygiene of food products and make food easily available to passengers. Railways already have the facility of providing food online to passengers, now the railway department has provided the facility of ordering food through whatsapp to the passengers. So if you are also a frequent train traveler, this news will definitely be useful for you.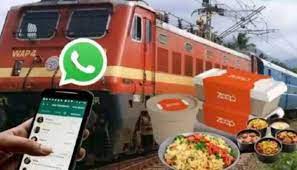 Food can be ordered through WhatsApp:
This initiative has been launched by Railways to attract the attention of e-catering service customers. Similarly, a whatsapp number has been provided in Railways to order food. Accordingly, Railways provides its e-catering service to customers through IRCTC. So passengers can order their food through this e-catering service through whatsapp communication service. business whatsapp number +91-8750001323 has been provided to passengers for this purpose.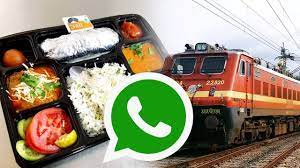 No need to download the app:
In the first phase, Railways is planning to provide e-catering service through whatsapp communication in two phases. In the first step, the business will send a whatsapp number message to the customer who books the e-ticket by clicking on the link www.ecatering.irctc.co.in to select the e-catering service. With this option, customers can book meals from restaurants available at stations through IRCTC's e-catering website. At the same time, you no longer need to download the irctc app to order food on WhatsApp.
In the second phase of the whatsapp communication service, the whatsapp number becomes a two-way communication platform for the customer. In this, the AI-powered chatbot will take all kinds of queries of passengers regarding e-catering service and also book food for the passengers. At present whatsapp, communication system has been implemented only in selected trains. Later, based on the feedback received from the customers, the whatsapp communication system will be implemented in other trains as well.

మరింత సమాచారం తెలుసుకోండి: