Jawan's director took 10 percent commission..!?

K. Rajan claims that atlee earned a 10 percent commission from the salary paid for the 5,000 supporting actors who came to act in Bigil. atlee, who debuted as a director with raja Rani, rose to become a leading director by giving hat-trick hits like Theri, Mersal, and bigil with actor Vijay. After that, he got an opportunity to direct Shahrukh Khan's film. Currently, he is directing a film called Jawan in Hindi. Nayanthara is playing the heroine in Shah Rukh Khan as the hero.

Even though Atlee's career has reached its peak, the criticism of him is chasing him. Especially, all the pictures taken by him are being trolled as copied pictures. Vijay's bigil, his last tamil film, was also criticized for being a copy of Shah Rukh Khan's bollywood film Shakte India. Ignoring all this, atlee is reaching the next height.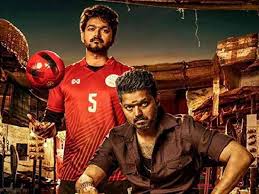 In this situation, the film Kasetan Kadullada starring mirchi Siva is going to release on march 24. Kannan directed the film. The press meeting for the film was held in chennai yesterday. producer K. Rajan was the special guest. While speaking on stage, he criticized director atlee and the film bigil directed by him. It's hockey, it's football.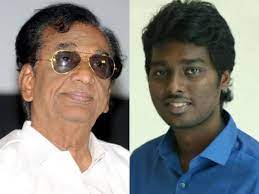 The director kicked the producer. AGS is a big company so they tackled the film. The director has taken a 10 percent commission after casting 5 thousand junior artists.30 crores, 40 crores from the producers, and 10 percent commission on the junior artist's salary. They are all traitors, said K. Rajan. Actor mirchi Siva burst out laughing after hearing his speech.
మరింత సమాచారం తెలుసుకోండి: