After the success of 'The kerala Story' its sequel will be announced! Makers gave a big update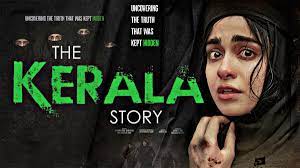 Adah Sharma starrer film The kerala Story is doing a bang at the box office these days. Despite so many controversies, there is no effect on the film's earnings. While many states have banned this film. Still some people are talking against this film while many people are in favor of The kerala Story. Amidst all this, director Sudipto Sen has given a new update on The kerala Story.
The kerala Story has collected around Rs 135 crore till the 10th day. Very soon this film is going to touch the figure of 150 crores. Seeing the tremendous response adah Sharma's film is getting, the makers have given a new statement regarding this film. Sudipto Sen talks about the sequel to The kerala Story. Sudipto Sen has recently disclosed this during an interview.



Sudipto Sen said that he has many such stories which he wants to spread to the people. He said, 'I don't want to rest after the appreciation for The kerala Story. I have worked on this film for seven years, I already knew that this film would be a hit. After this statement of the director came to the fore, the discussion about the sequel of The kerala Story has intensified.

Let us tell you that The kerala Story is the film which is currently a topic of discussion like The kashmir Files. The producer of the film, Sudipto Sen, has told such a story, after seeing which the soul will tremble. Serious issues like love jihad and religious conversion have also been raised in this film. This film is the story of girls living in hostels who have been sent to syria after being trapped in love jihad and there is no way for them to return.


Ever since the trailer of The kerala Story released, it has been embroiled in controversies. The trailer claimed that 32,000 Hindu and Christian girls from kerala were brainwashed, implicated in love jihad and sent to syria, where shocking incidents happened to them. .

మరింత సమాచారం తెలుసుకోండి: