'Agent' movie's OTT release stopped suddenly..!?

Akkineni's 'Agent' directed by reddy -Latest Updates, Photos, Videos are a click away, CLICK NOW'>surender reddy starring akhil as the hero is known to have disappointed at the box office. The movie Agent, which was made with a budget of around Rs.80 crores, failed to collect at least Rs.20 crores. This movie, which was a disaster at the box office, is now ready for OTT streaming. sony Liv has bought the OTT rights to stream the film. It failed to make an impact at the movie theatres.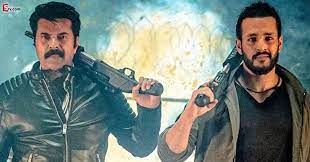 With that, the makers thought to release the film immediately, even in OTT. As part of that, it is supposed to start streaming on the 19th of this month i.e. from today. Agent movie is not streaming on sony Live. With that akhil fans and those who are waiting to watch the movie in OTT are expressing their anger towards sony Liv. There are also people trolling sony Liv on social media. Since the movie was already sold out, they were not interested in watching it in the theater. But they are waiting for OTT streaming. It remains to be seen when sony Liv will announce the new streaming date, shocking those who were expecting it to be streaming today.
It is known that malayalam megastar mammootty played a pivotal role in the movie Agent. sakshi Vaidya acted as the heroine. Anil sunkara produced the film with a huge budget to impress all sections of people. Some people are expressing the opinion that the movie flopped because there was no bounded script when the shooting of the movie started.

మరింత సమాచారం తెలుసుకోండి: